Join us in helping those left behind in Afghanistan
At a time when people in Afghanistan are going hungry, have nowhere to live and no certainty around their future, ReliefAid is working on the ground to deliver emergency aid to families in need.
The humanitarian situation in Afghanistan at the start of 2021 was already one of the worst in the world, with nearly half of the population, 18.4 million people, in need of humanitarian support. Existing needs and vulnerabilities have been exacerbated by recent events, with an estimated 700,000 people displaced this year. Families have fled their homes seeking safety, carrying nothing but their children.
How are ReliefAid helping?
Funds raised by our Afghanistan Appeal – Helping those left behind campaign have enabled us to distribute emergency food supplies to families in Afghanistan.
Bamyan Province
Families living in this remote rugged region loaded everything they could onto donkeys and fled in search of safety. Camping out in the mountains or obsolete buildings, they have no income and no humanitarian support has reached them.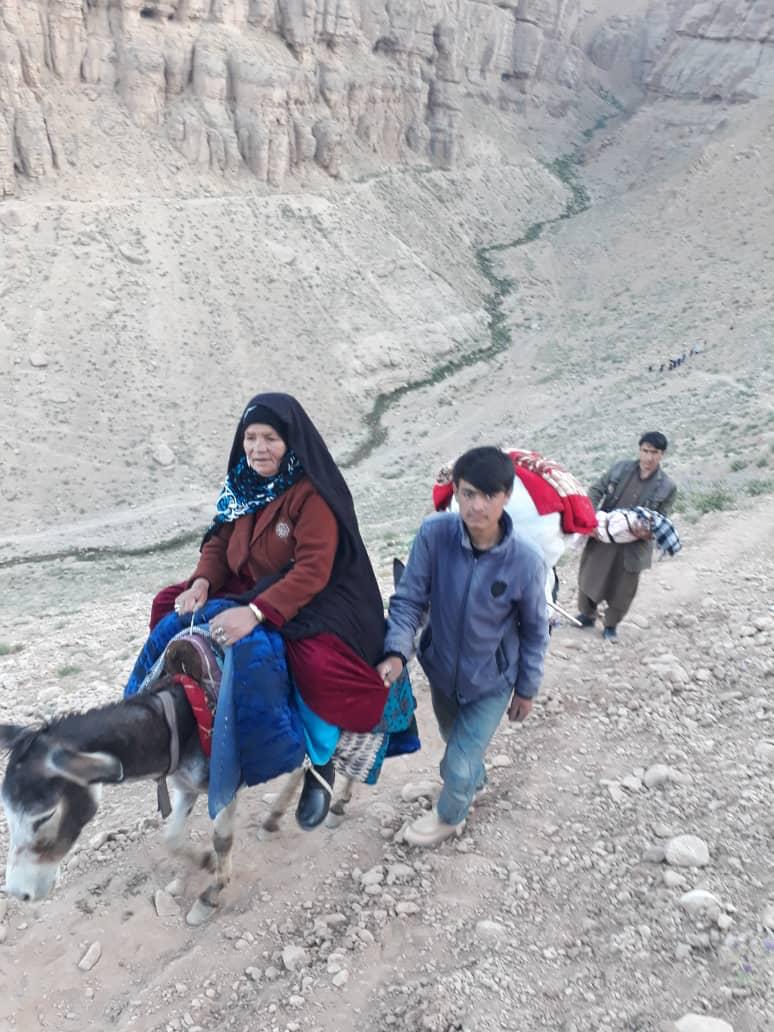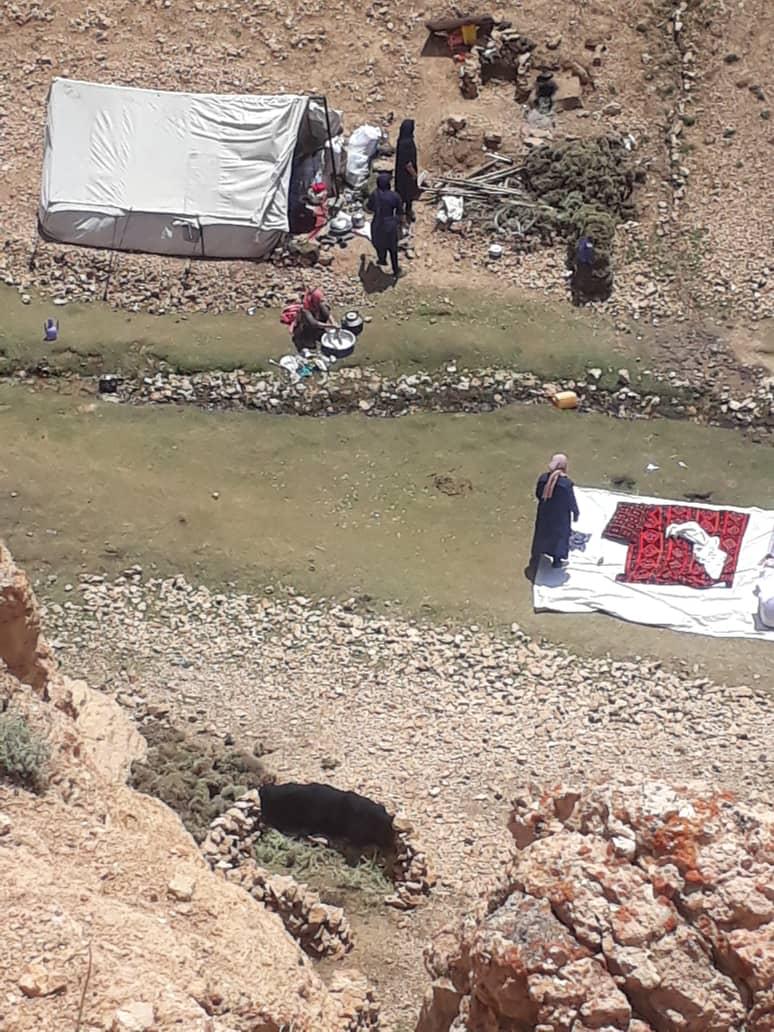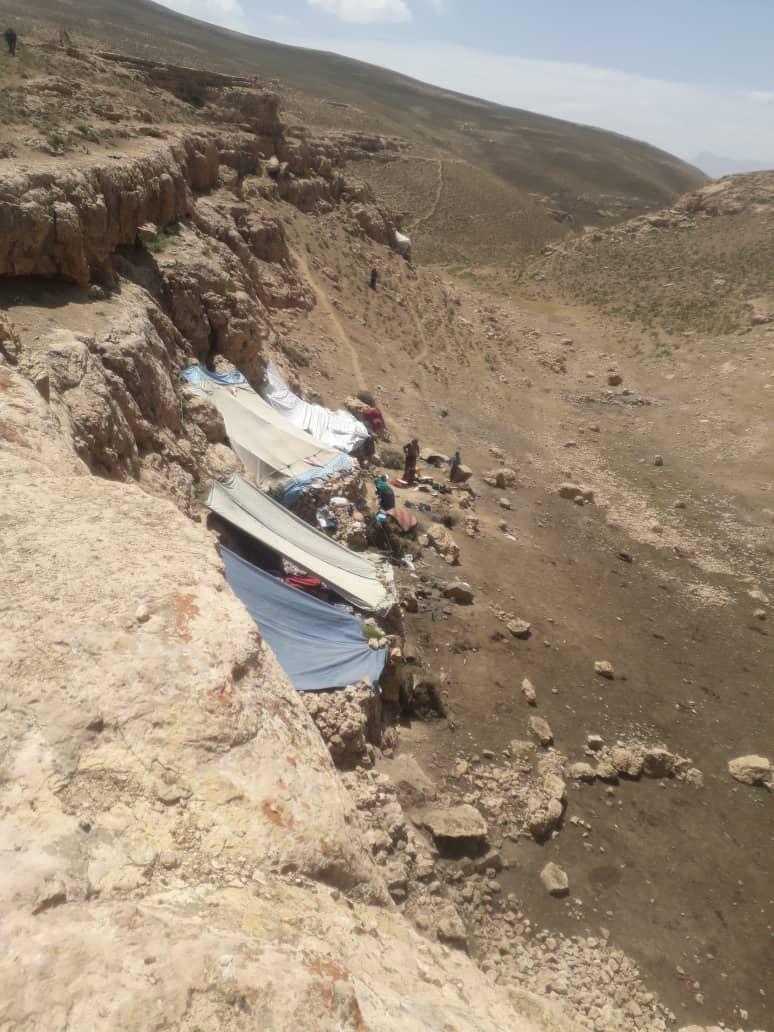 Working with our partner Prime Consulting, we have been able to identify families most in need and deliver emergency food kits to displaced families. Our aid trucks rolling into these remote hills were a welcome sight for people who didn't know where their next meal was coming from.
Kabul
In Kabul there are thousands of people living in makeshift displacement camps in central city parks, who are also in desperate need of food. We have been responding to the immediate needs of these families using some innovative approaches to make sure we deliver aid into family's hands while keeping our team safe.
Thank you to those who have supported our aid deliveries. Your help has taken away the immediate worry of where families will get their next meal.
We are committed to continuing to provide emergency humanitarian action, please help us save more lives. We urge you to spread the message of how even a small donation can achieve a real impact.
Malika's story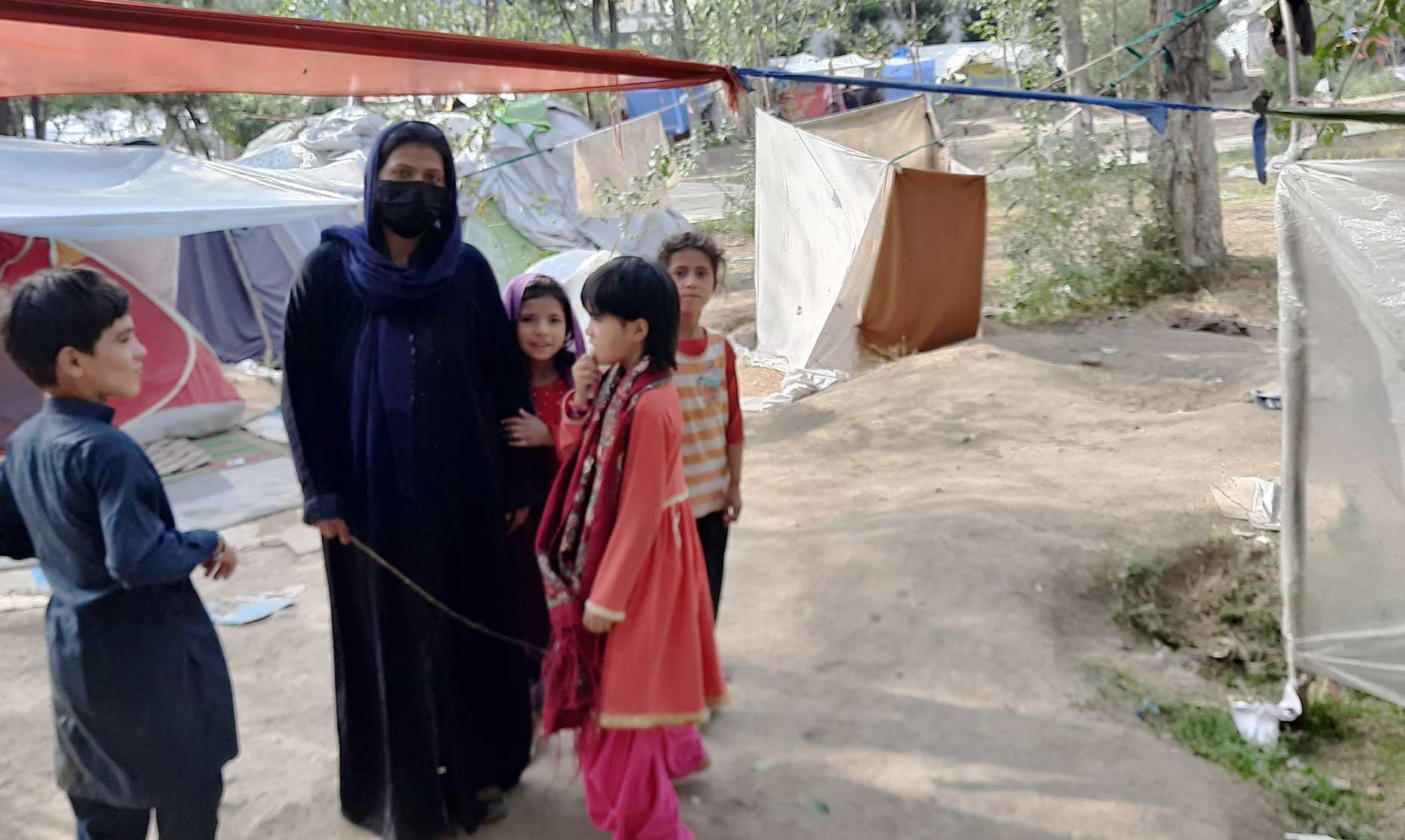 Malika, seen here with her children, is an English literature graduate who worked as a government employee before the conflict in Afghanistan killed her husband and destroyed her home. Now, at 32 years old, she is the main caregiver for seven other family members, including her disabled brother, Mahram, who was wounded in the bombing that changed all their lives.
Forced to flee the fighting, Malika and her family travelled to Kabul where ReliefAid's team met her in a makeshift displacement camp, situated in a centre city park. They had been here for two months, living in a plastic tent. There was not enough space for everyone, or enough food and clean water. We delivered sufficient food supplies to Malika and other families in the camp to feed each family for two weeks.
Malika told us:
"I hoped to be able to get a job in an organisation that is functioning and working, but I have been told that recruitment of women in this situation is high risk because the new government has not issued any regulations allowing them to recruit women. I also lost all my documents and education certificates when my home was destroyed."
Malika was using her skills in the role of women's representative for the camp. However, she had grave concerns for the future of her family and Mahram who has difficulty getting around. She worried women may not be able to work and their movement may be restricted.
"My family is poor, and if I can't work, there will be no income for my family. Already people are starting to get ready for winter, but I can do nothing.
I hope for peace, security, consideration of women's rights, and respecting women in Afghanistan. I need aid, shelter, and a job so that I can live and rebuild my home."