Give for good – buy a ReliefAid Gift Card and help save a life in a war zone.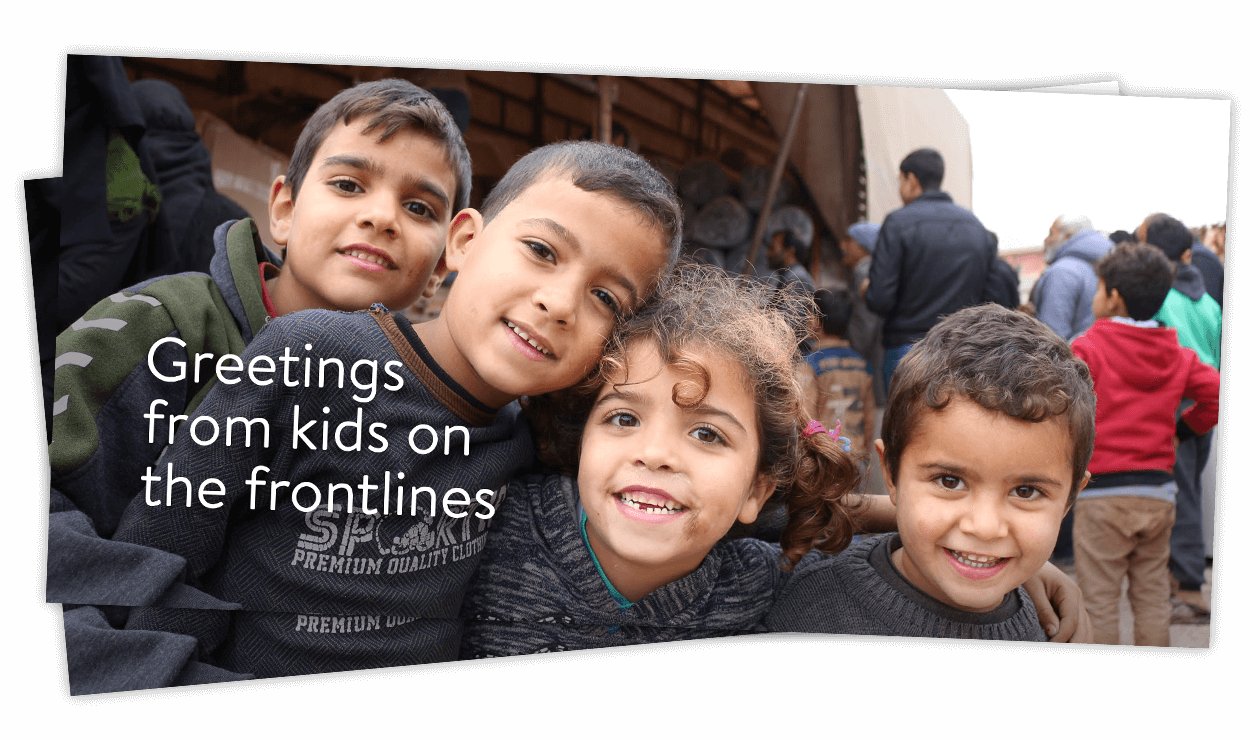 A ReliefAid gift card has a purpose. By giving this card to someone, you help a family displaced by conflict to access emergency aid. We can't help everyone, but everyone can help someone, and your donation CAN make a difference.
How does it work?
Your gift of $25 sends an e-card to someone you care for with either a personalised message, or our standard message. The donation is then used to deliver a package of emergency food or shelter aid to a family displaced by conflict in Afghanistan or Syria. It's a gift that's guaranteed to make a kid smile.
Want to help more than one family?
There are two options:-
If you'd like to send cards to more than one person, just add the number of cards in the order form below. You'll be able to choose different recipients for each card.
If you'd like to gift more than $25 on one card – just select the amount you would like from the drop-down and we will specify the amount donated in your personalised card.
---
Thank you, no act of kindness is ever wasted.
---