GIVE A SYRIAN CHILD SOMETHING TO SMILE ABOUT
Donate today to provide a bag with games and whiteboards for one family and the support of an Educator to develop children's resilience through play.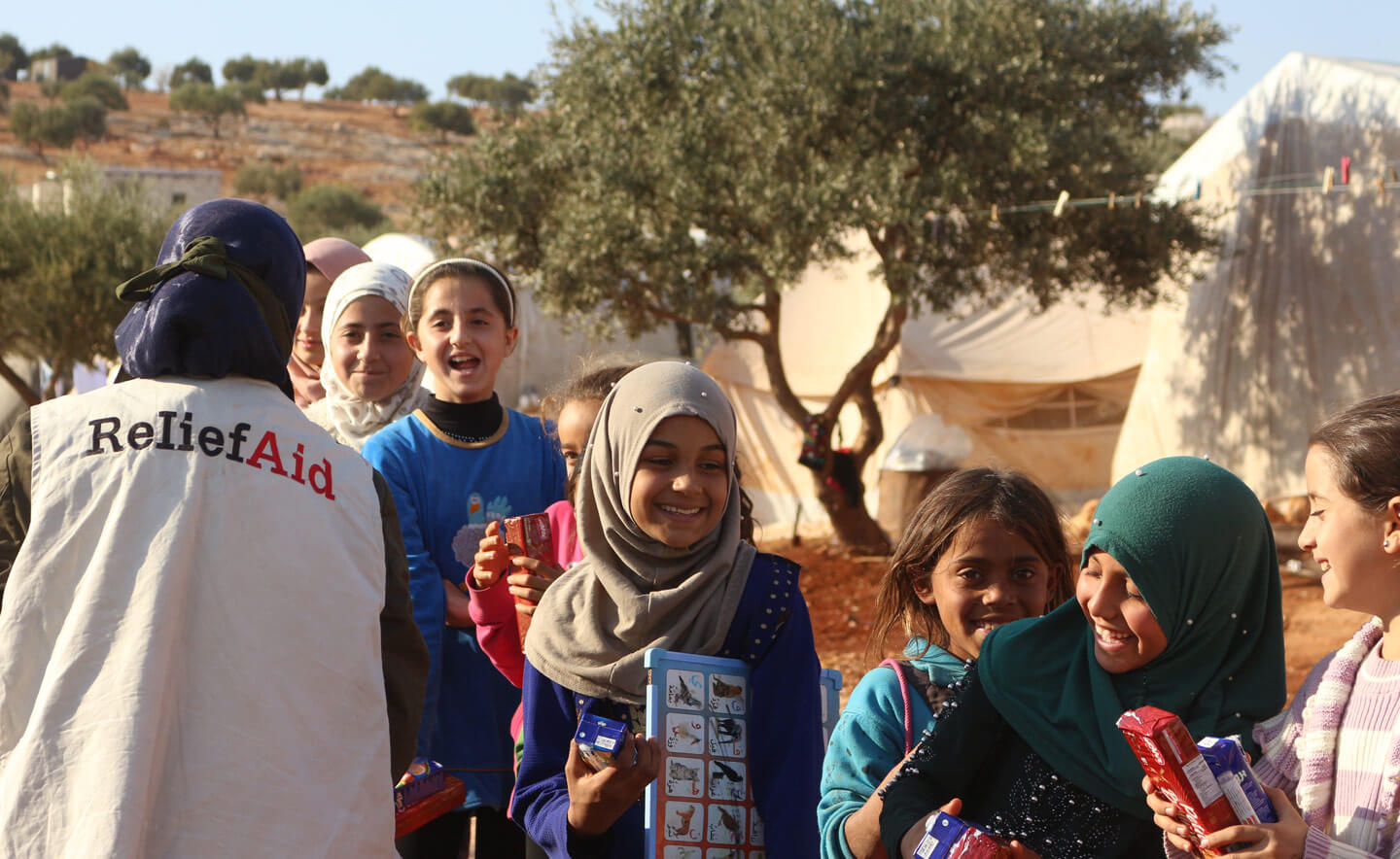 "The most beautiful thing is that the children are always waiting for us to arrive."
Three times a week, in a displacement camp in Syria, there is eager anticipation as children await the arrival of ReliefAid's Educators. They know that for the next few hours they can put their troubles behind them and just be kids. Whiteboards, drawing materials, hula hoops, skipping ropes and balls come out and the sardine cans and pebbles, that were once the only toys, are put aside and the learning and laughter begins.
You can help give Syrian children hope by choosing ReliefAid as your fundraising cause this year or by making a donation today.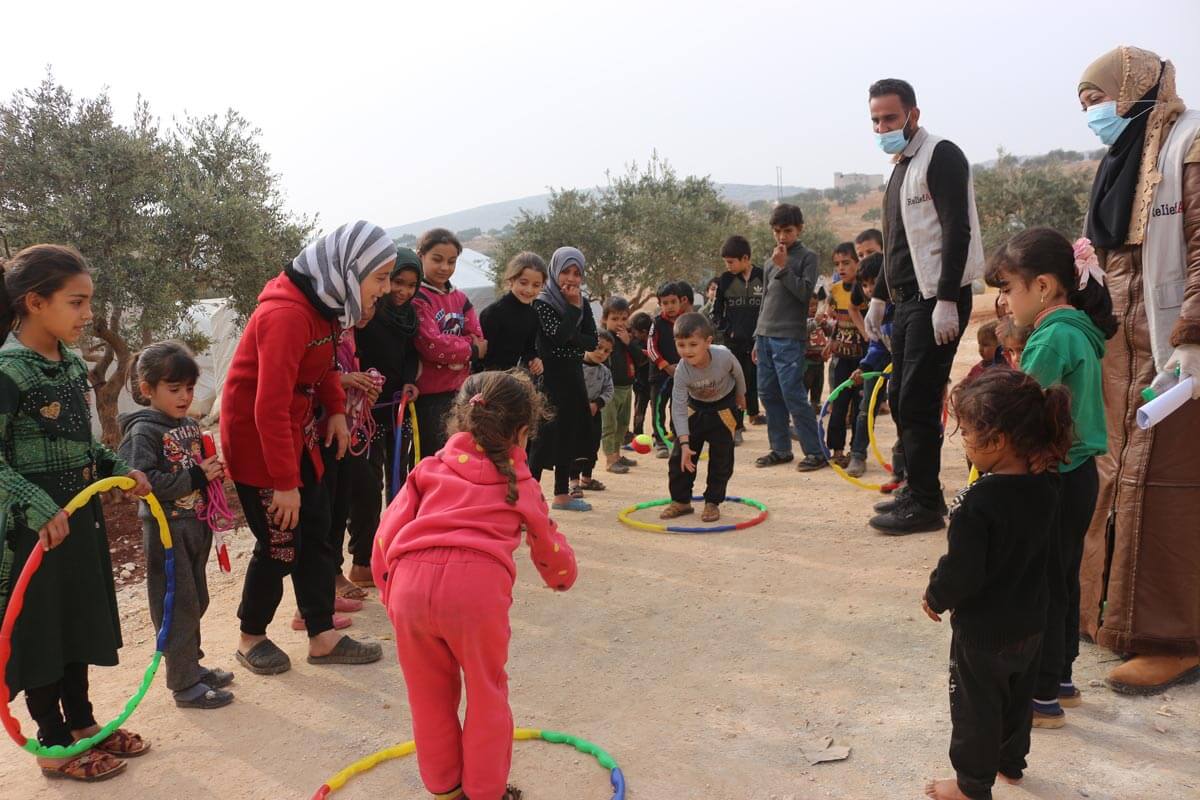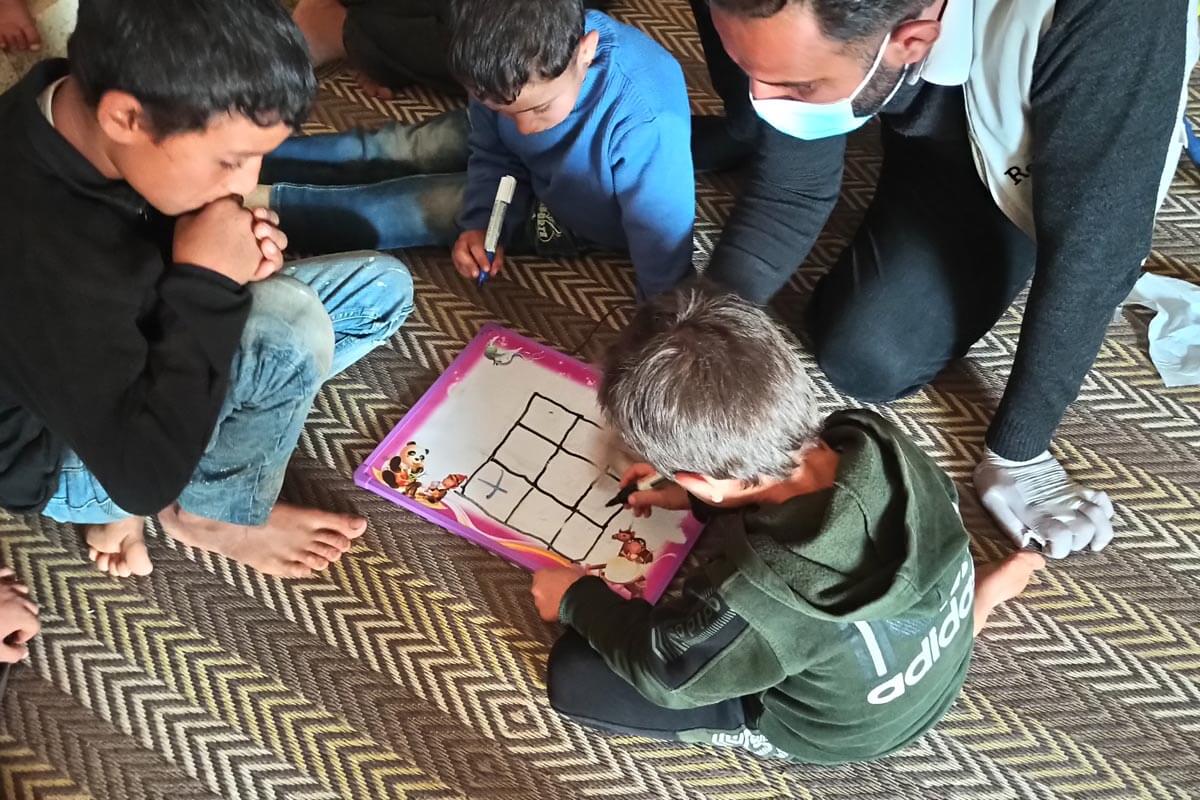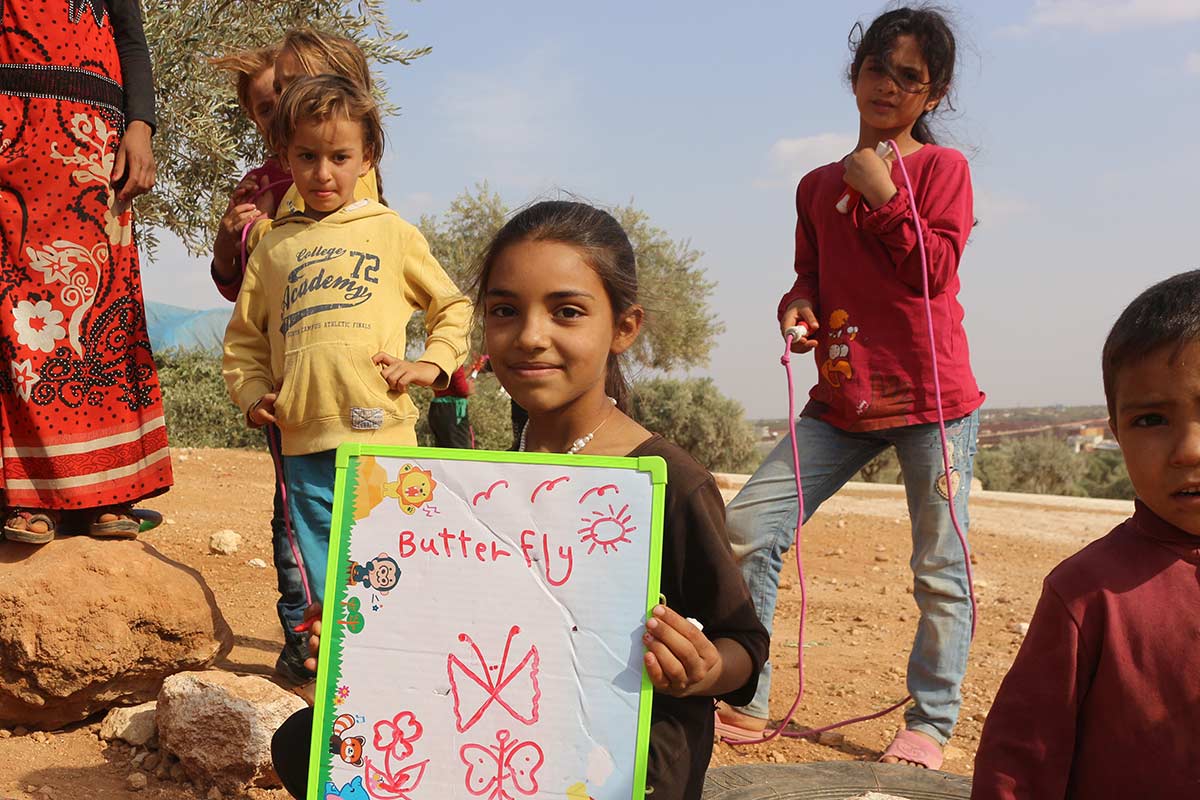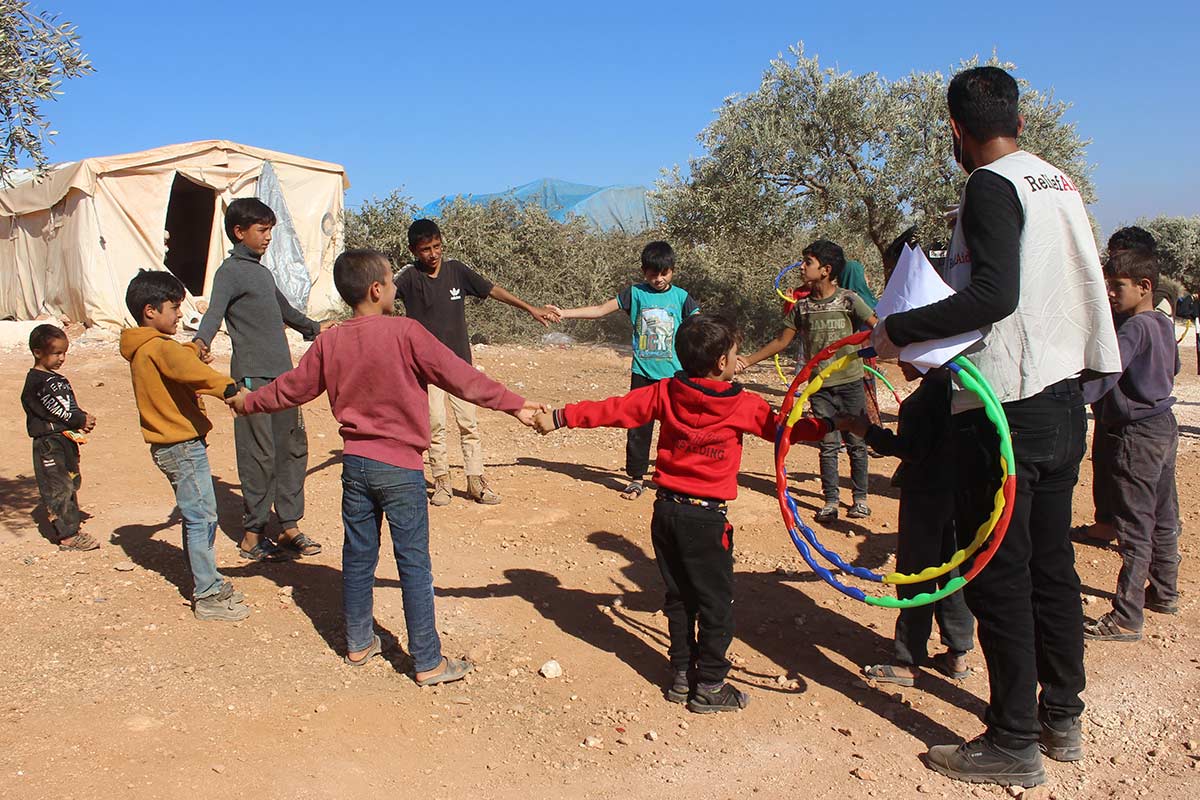 This programme is about more than just play. We know that for kids, play and games foster their all-important social, physical, and emotional development. Bernadette Stockman our Education Manager, with over 25 years of education experience, volunteers her time to develop weekly programmes and support our Educators in Syria. Our Educators build positive relationships, using tried and tested games and activities, which develop resilience and coping mechanisms.
Fatima, one of our Educators, tells us "Every visit I see a big improvement in the behaviour of the children, they play with each other and their cooperation with each other improves". She cites Sima, badly burned by kerosene, reporting "she was very withdrawn and didn't mix with the other children, now she is always smiling and playing, she is no longer afraid of her face".
ReliefAid's Bounce Back 4 Syria programme supports the children of families who are unable to send their children to school because there are no schools.
Choose ReliefAid as your fundraising cause
By choosing ReliefAid as your fundraising cause, you give children who live in displacement camps and have no access to schools the opportunity to laugh, learn and play again.
• Casual clothes day?
• Sports event or charity concert?
• Another brilliant fundraising idea?
We'll make sure the money you raise helps children displaced from their homes in Syria and we'll send you photos and updates so you can see the difference you make.
School fundraiser? How will your school benefit?
We'll work with you to make sure you have the resources you need and can see the impact of your efforts. As a small New Zealand founded charity, we are in a unique position to connect you with our projects on the ground through our Education Team in Syria. This provides students with an opportunity to learn first-hand about global issues and to create positive change.
Want to know more?
Email Bernadette on [email protected].
$30 provides a bag of games for one family and an Educator to work with children teaching them to build resilience through play.
Together we can change children's lives.
Please contact us about a fundraiser or donate now.
Watch the video to learn more.