Earthquake in Syria & Turkey
Families in Syria & Turkey urgently need your help
Our team in Syria lives at the centre of the devastating 7.8 magnitude earthquake that struck the Syria – Turkey border on the 6th February 2023.
The earthquake caused catastrophic damage for millions in an area already devastated by war. With nowhere to go and freezing winter conditions, immediate needs are for food, shelter, blankets, warm clothing, and heating.
What are we doing?
Our team are experts in humanitarian aid delivery. They live in the area worst hit by the earthquakes, so our first concern was for their safety. We are hugely relieved they survived, but sadly they have lost friends. As always, they have put their personal losses to one side, rolled up their sleeves and are getting on with the business of helping people.
We are on the ground right now, distributing emergency aid to families in Syria and Turkey. Our teams are working around the clock to ensure families receive aid, consistently evaluating the most immediate needs. We need your support to continue distributing life-saving aid.
HOW CAN YOU HELP?
Donate: ReliefAid needs your help; we cannot do this alone. Donating is the most direct way to help families in Syria and Ukraine.
Click the button below to donate or you can transfer directly to our bank account:
Account Name: ReliefAid
Account Number: 12-3019-0021294-00
If you would like a receipt, please include your email address in the description.
Please specify "Earthquake" in the comments section when you donate.
Raise Awareness: Forgotten emergencies lead to forgotten people and while direct action is critical in saving lives, being a voice for disaster affected communities is equally important.
We are on all social media platforms. Following and sharing posts helps us raise awareness.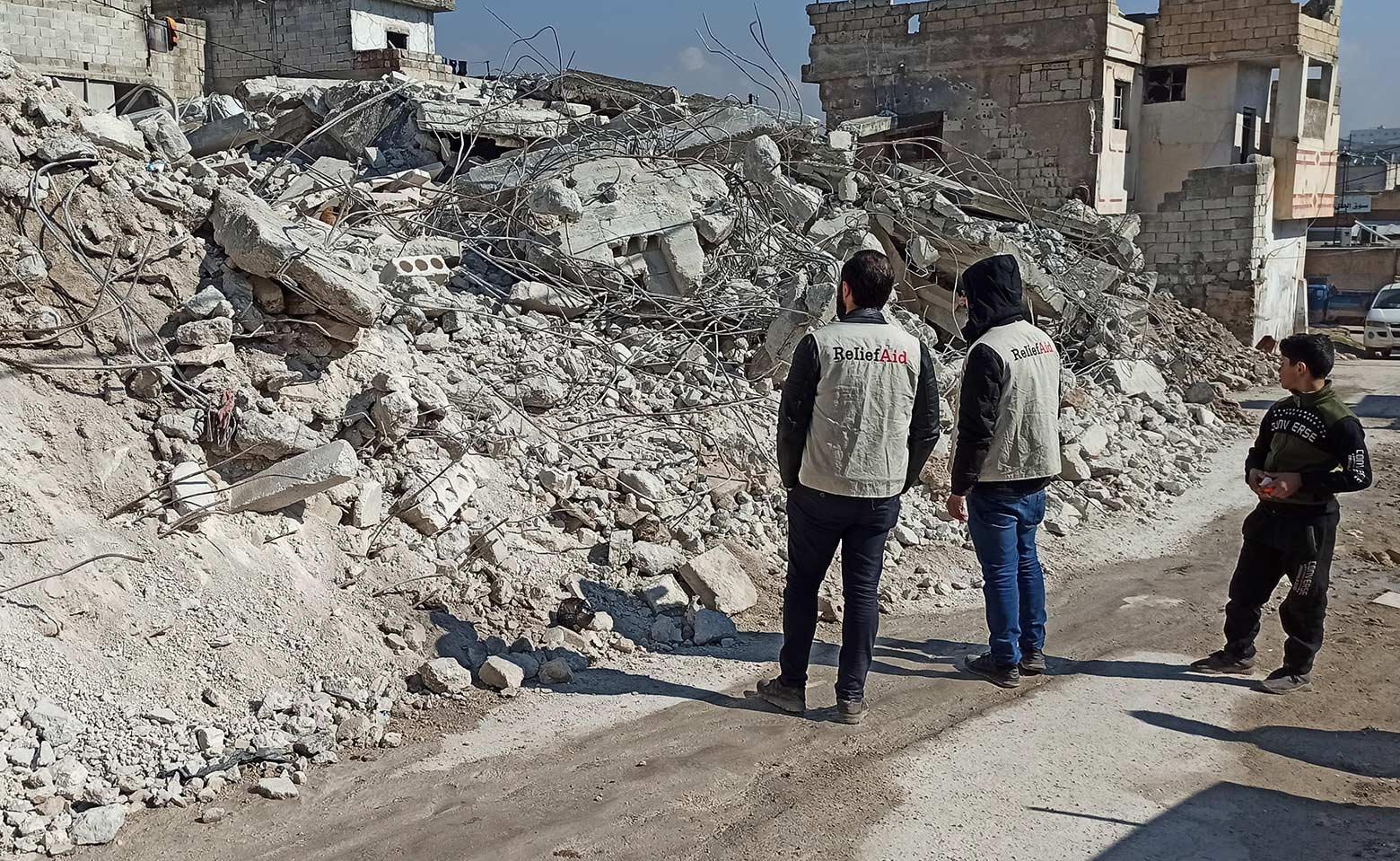 The damage left behind from the earthquake has devastated millions.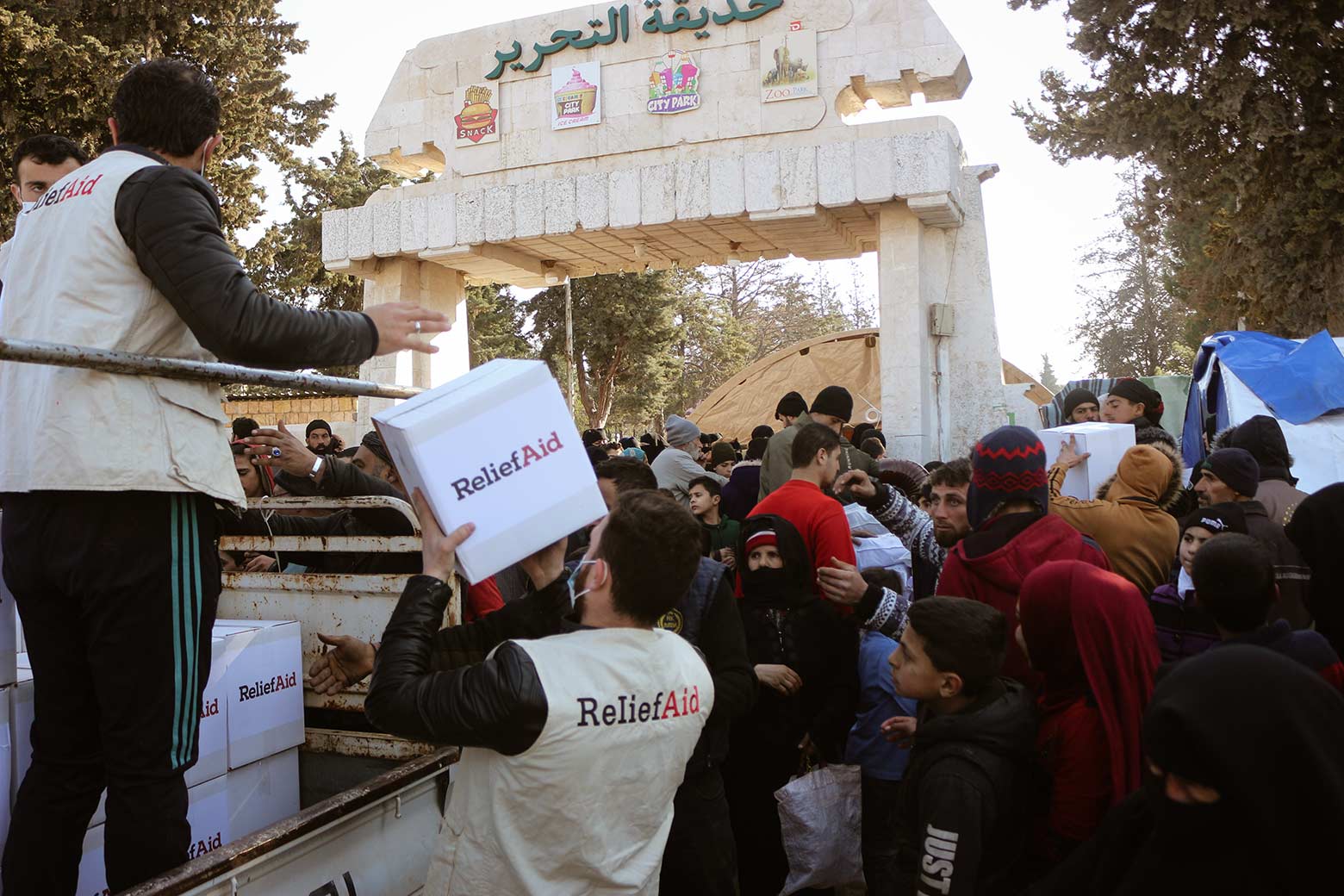 Critical aid deliveries to earthquake survivors.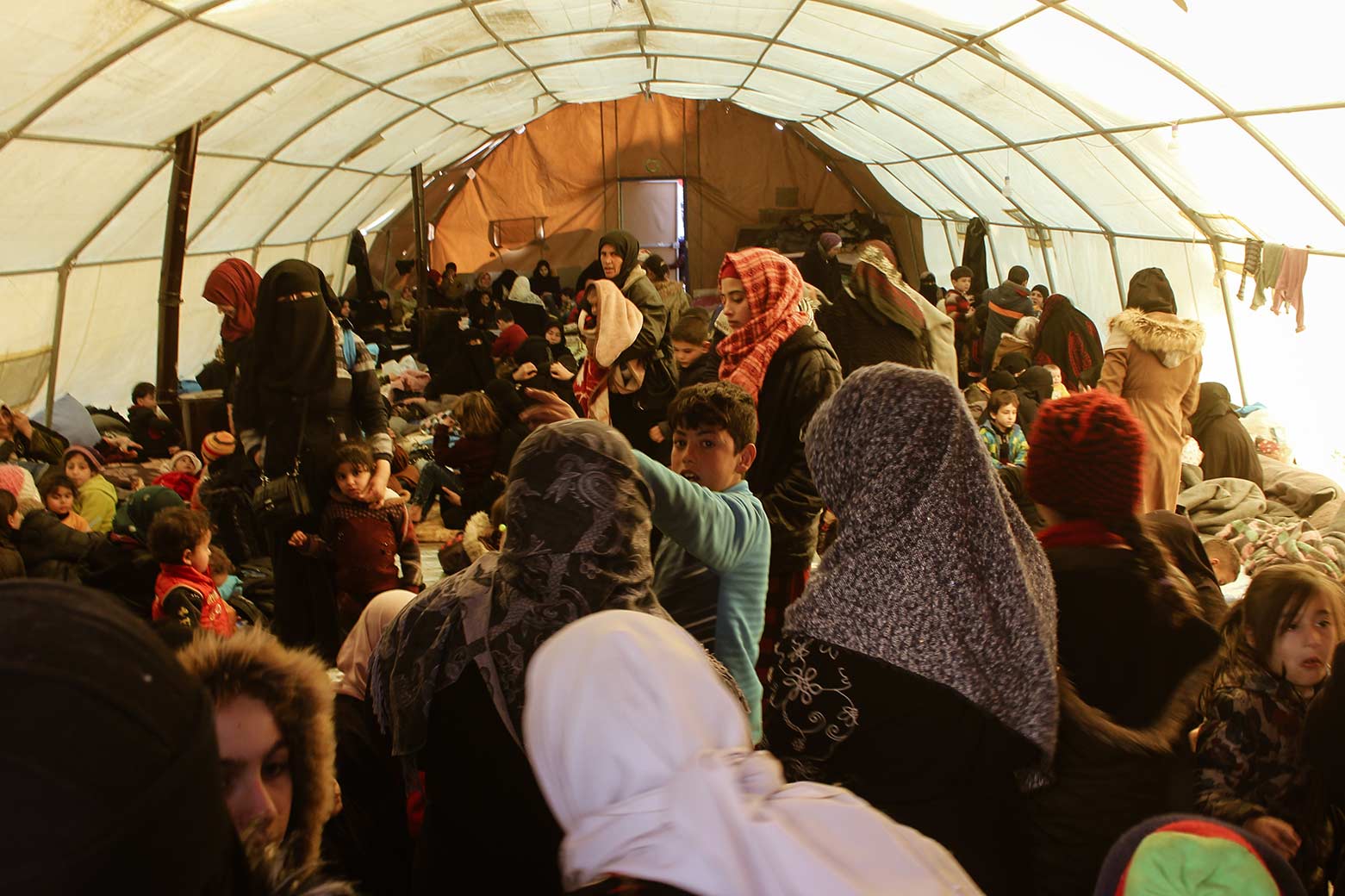 A tent being used as a community centre for families to receive aid.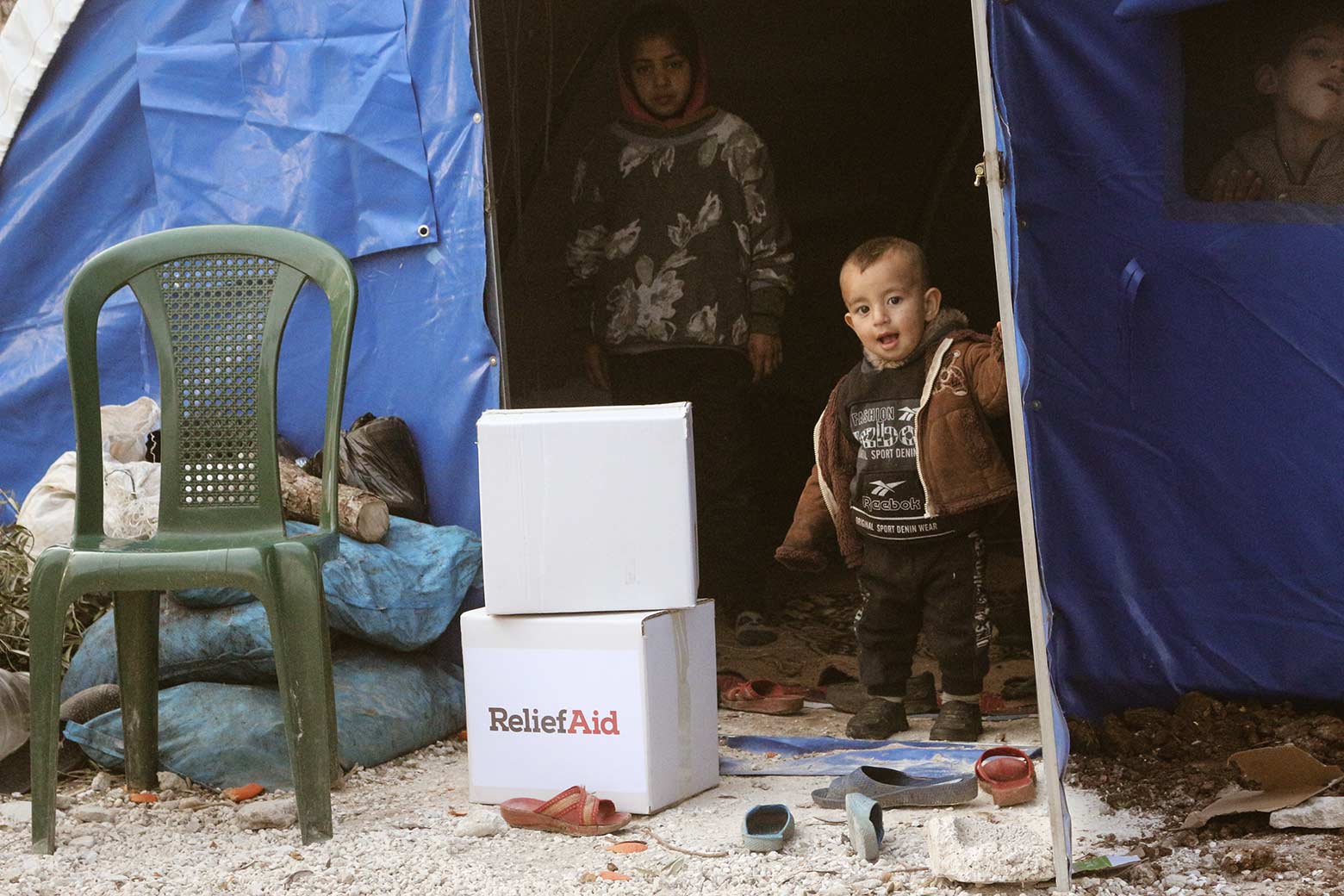 Families, now displaced by the earthquake, receiving aid.
Photos taken by Mustafa – ReliefAid Team Leader in NW Syria
About ReliefAid in Syria And Turkey
ReliefAid has been operating in Syria since 2015. Our team are no strangers to disaster. They delivered aid to families in the rubble of their homes in Aleppo city following airstrikes. They reluctantly left Aleppo before it fell, joining millions displaced in NW Syria. Since then, they have worked tirelessly to support families in displacement camps and we have delivered lifesaving aid to over 250 thousand people.
Our logistics hub team is located in Gaziantep, Turkey, where they oversee the manufacturing and transportation of aid. Their homes and families also took the full force of the earthquake. However, they are working through the night to make blankets, secure aid items, and deliver them to families in neighbouring villages.
Thank you for your support.
Please specify "Earthquake" in the comments section when you donate.