Fire for Life
a safer way to cook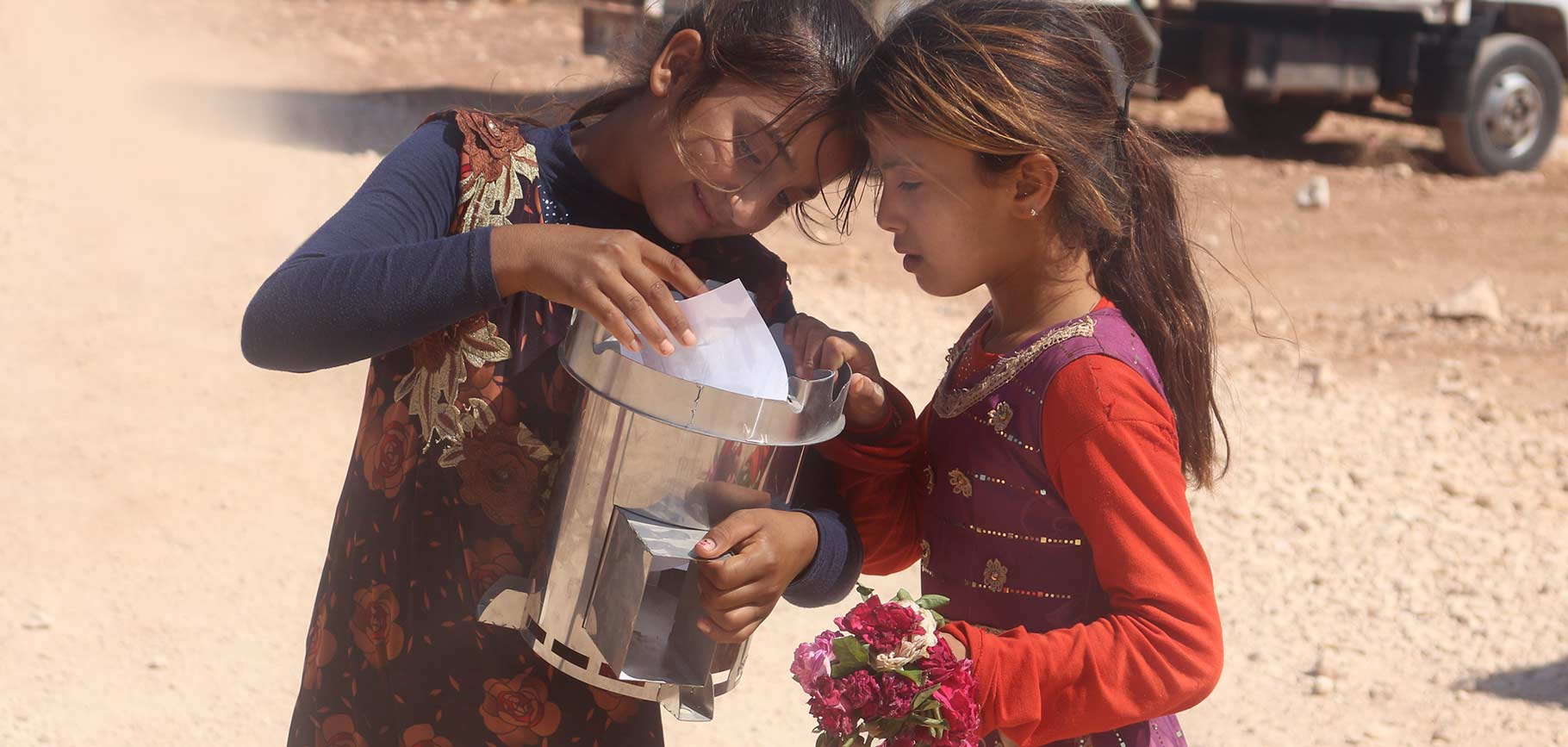 Help bring safe cooking to Syrian families with a Fire for Life stove.
The simplest task of boiling water and cooking is a challenge for families displaced by the ongoing conflict and earthquake in Syria. People with nowhere to live but tented displacement camps rely heavily on open fires to cook meals. These are dangerous, inefficient and create smoke and air pollutants that cause respiratory infections.
In addition, these open fires need a lot of fuel to burn, so if families are having to buy or find firewood, it means spending their meagre resources on something that literally goes up in smoke.
Your $25 donation will provide a family with a Fire for Life stove, giving them a cleaner, safer way to cook.
Please specify "Fire for Life" in the comments section when you donate.
How does a Fire for Life stove help families?
ReliefAid has a team on the ground in Syria who talked to families about the problems of cooking. Mothers, in particular, shared how using open fires for cooking is dangerous for them and their families. In summer sparks from open fires set fire to tents, in winter trying to cook in sheltered spaces caused breathing problems from smoke inhalation.
Not only that, but the existing open fires they were cooking on – mostly made of clay, mud or stones – aren't efficient or easy to use. Wood is scarce and difficult to find or expensive and open fires burn a lot of fuel. If a family is displaced again they have to start again to build a new cooking space.
ReliefAid has partnered with Dunedin-based Escea, an organisation with a burning ambition to make the world a better place, to get portable, easy-to-use stoves into family hands.
As New Zealand's leading fireplace design company, Escea, engineered a stove that provides a practical solution to solve the problems of cooking in the harshest of environments.
The stoves, which are manufactured in New Zealand, are flat packed and shipped to Syria. ReliefAid's in-country team assembles them before distributing the stoves to families in need.
Escea has generously committed to support families in need of a safe, efficient solution to cooking on open fires by supplying Fire for Life stoves every year. Your donations help us get the stoves into the camps and fund additional stoves so we can support even more families.
You can help bring safe cooking home with a Fire for Life stove.
Please specify "Fire for Life" in the comments section when you donate.
Umm Asmaa used to cook in her family kitchen. That was before falling bombs forced her, her husband and three daughters, one of whom suffers from asthma, to flee their home. Now, displaced by the conflict that has ravaged Syria her once beautiful kitchen is a distant memory as she cooks on an open fire on bare ground breathing in smoke and watching her children play dangerously close to the flames.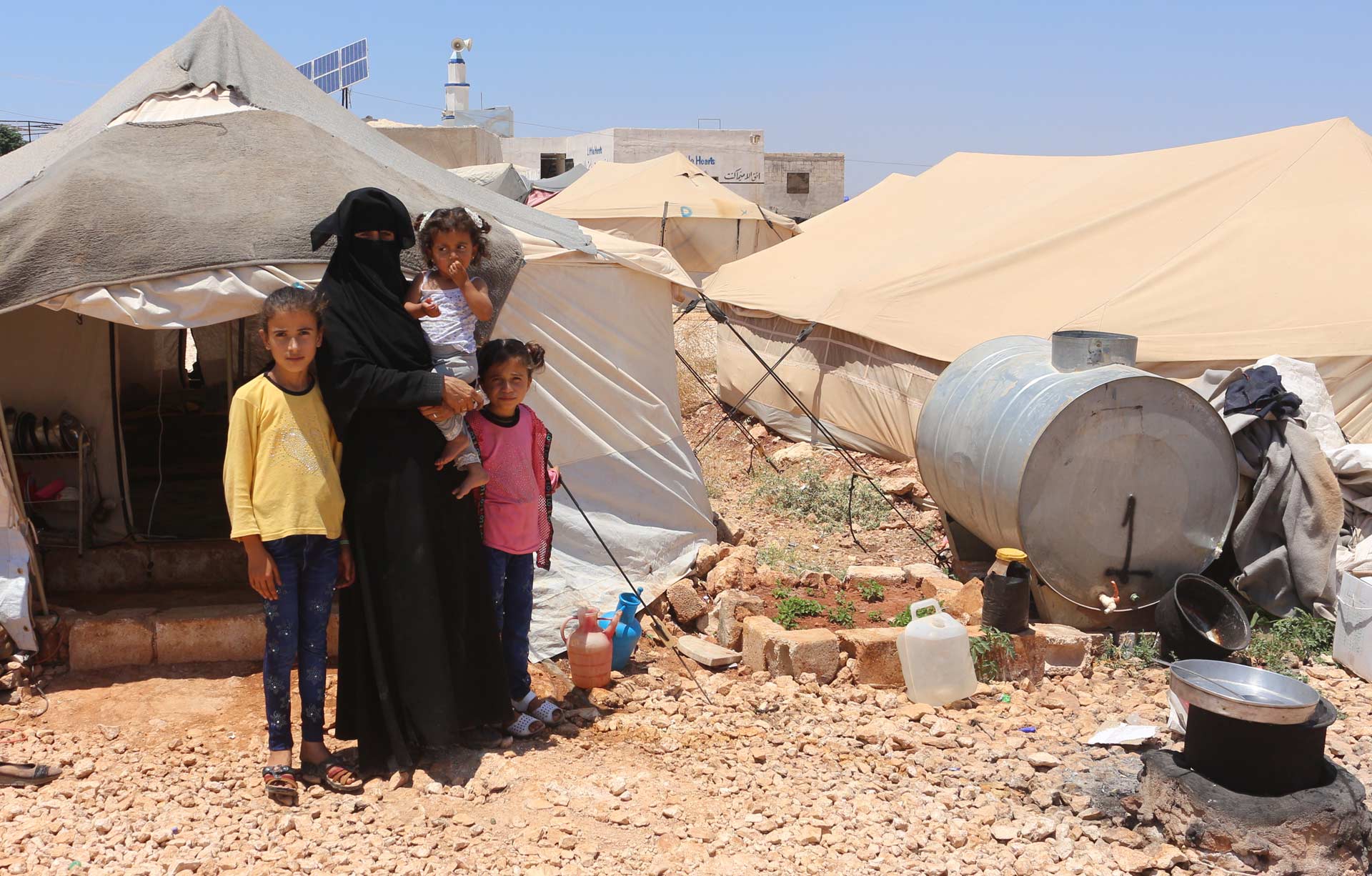 They have been in the camp for nearly two years and, while they have done their best to adjust to their new life, Umm says cooking for her family is hard.
"We light a fire outside and collect olive sticks and cartons to light the fire… but we do not have firewood or a good stove for preparing food."
"I am always afraid and put water next to me until I finish cooking, because I am afraid that the tent will burn, and this is difficult."
You can help bring safe cooking home with a Fire for Life stove
Please specify "Fire for Life" in the comments section when you donate.
Fire for Life stove is a significantly safer way for families to cook than a smokey open cooking fire; there is less smoke being produced to inhale, and there's less risk of nearby materials catching alight. For families like Umm's, she can find some relief that her daughter suffering from asthma will be exposed to less smoke than their old cooking methods.
For families in these displacement camps coming to terms with this new way of living, the Fire for Life Stove has made life just that little bit better.