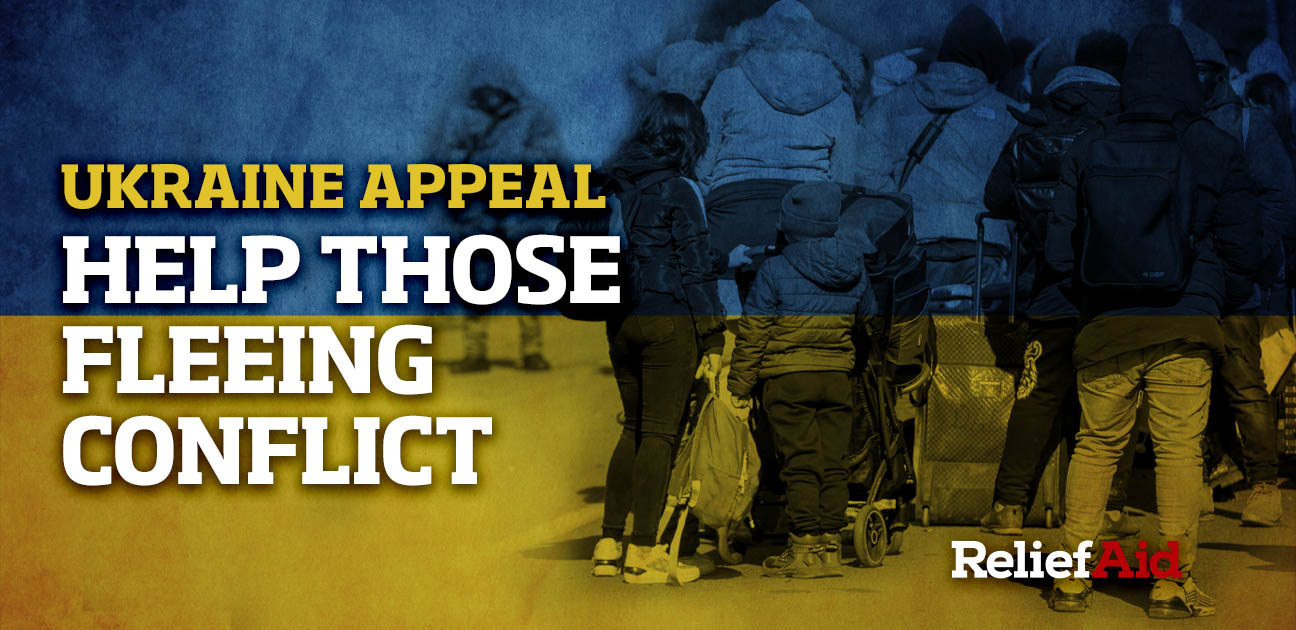 Join us in helping families in need of emergency aid in Ukraine
Families in Ukraine urgently need your help
The situation in Ukraine is dire and families in Ukraine urgently need your help. With over 8 million people displaced from their homes; this conflict has caused the world's fastest-growing humanitarian crisis since World War II.
Please stand with us as we call for an end to this conflict. There are several ways you can help:
– Call for international action and accountability to protect families –
– Share our work with your networks so more people can help us help those who need it the most –
– Organise a fundraiser at your school or club –
– Donate what you can –
ReliefAid is providing life-saving aid in Ukraine
Our Founder, Mike Seawright, is in Ukraine overseeing ReliefAid's emergency response, dispersing medical supplies, food, and shelter materials.
Over 8 million people are displaced in Ukraine. Many remain in bomb-damaged buildings and collective centres and have no electricity, gas, running water, or access to the basics like food and hygiene materials. Every day this number grows.
ReliefAid's goal is to reach as many people as possible with emergency food, medical supplies, shelter materials and materials for repairing missile damage. We hope these necessities will keep them alive until more permanent solutions can be found.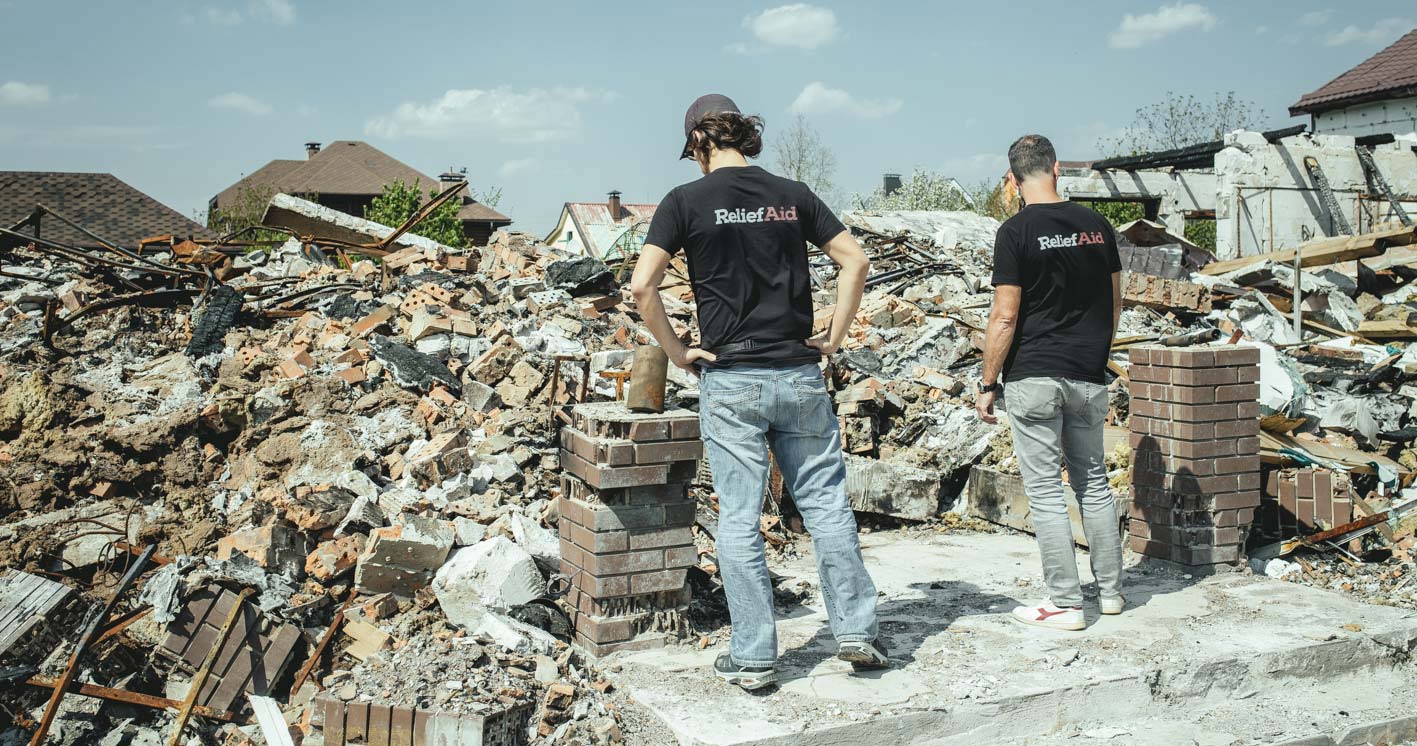 Missile damage north of Kyiv. Photo Taken during a needs assessment visit, Mike Seawright on the right-hand side.
Damage to buildings and infrastructure is widespread. Behind each image of destroyed buildings lies the lives of families who once called this place home.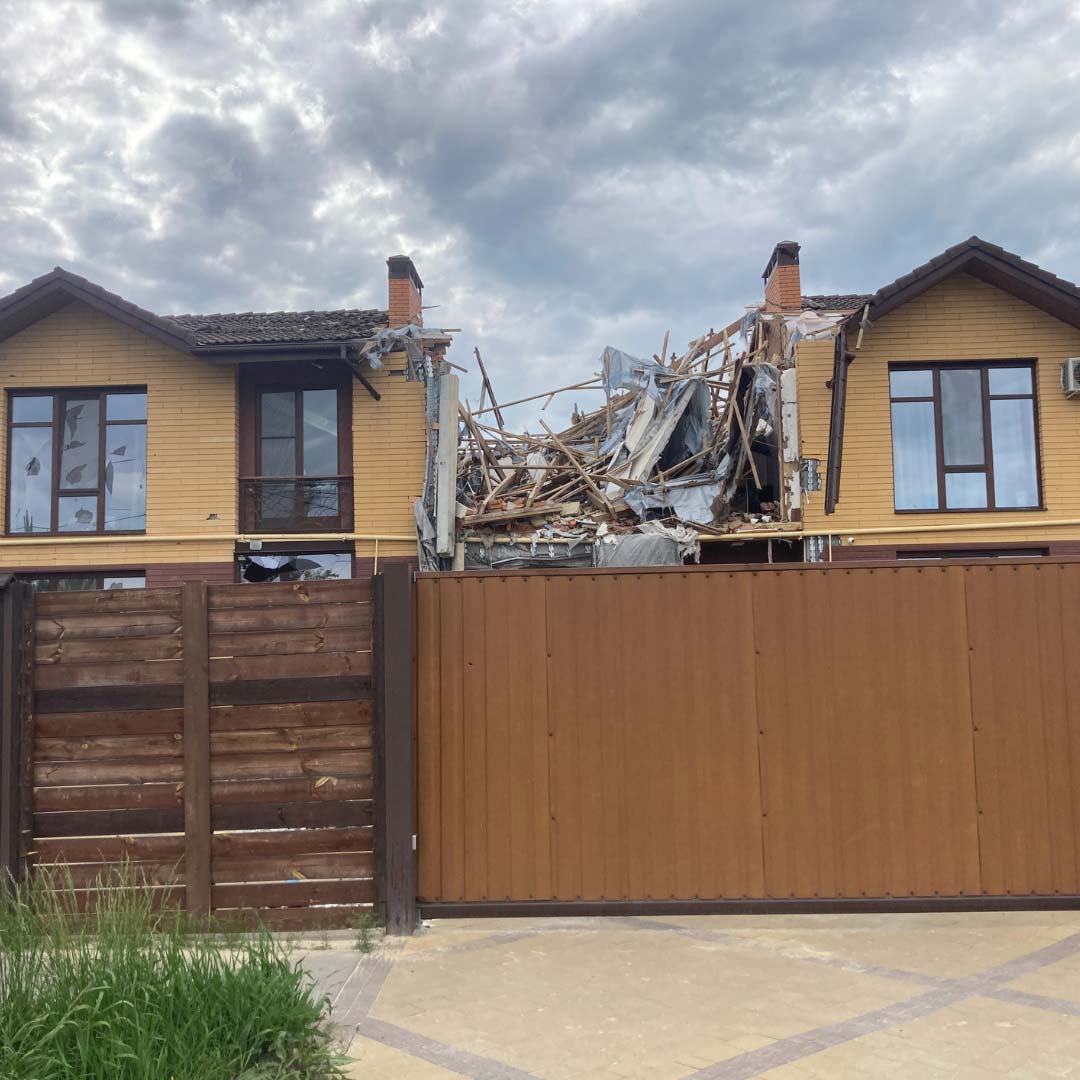 Photos (left) the middle house in a row of townhouses in Kharkiv is destroyed by a missile, whilst its neighbours are left relatively intact. Kharkiv marketplace (right) home to many small independently owned businesses is destroyed, leaving owners bereft of income.
ReliefAid's humanitarian action in Ukraine includes:
1. Providing emergency food supplies
People living in places impacted by the worst of the fighting have been unable to get food. As these areas have slowly become accessible, we have been able to reach them with some of the first food supplies including meat, fresh vegetables, milk, and dried goods.
For families displaced from Mariupol who are now in temporary accommodation in Kyiv, we are providing a three-month supply of food packs. These packs contain staple food items such as fresh food, tinned goods, dried foods, and infant food.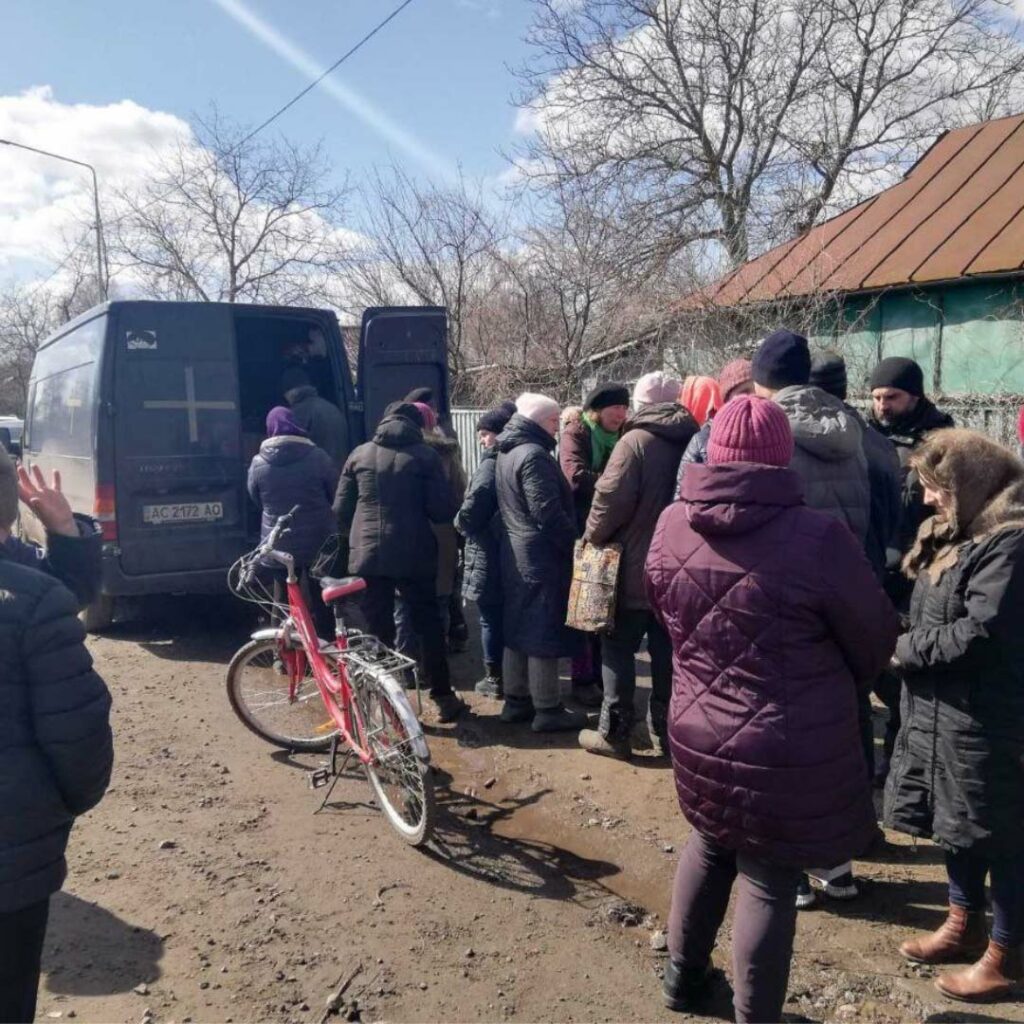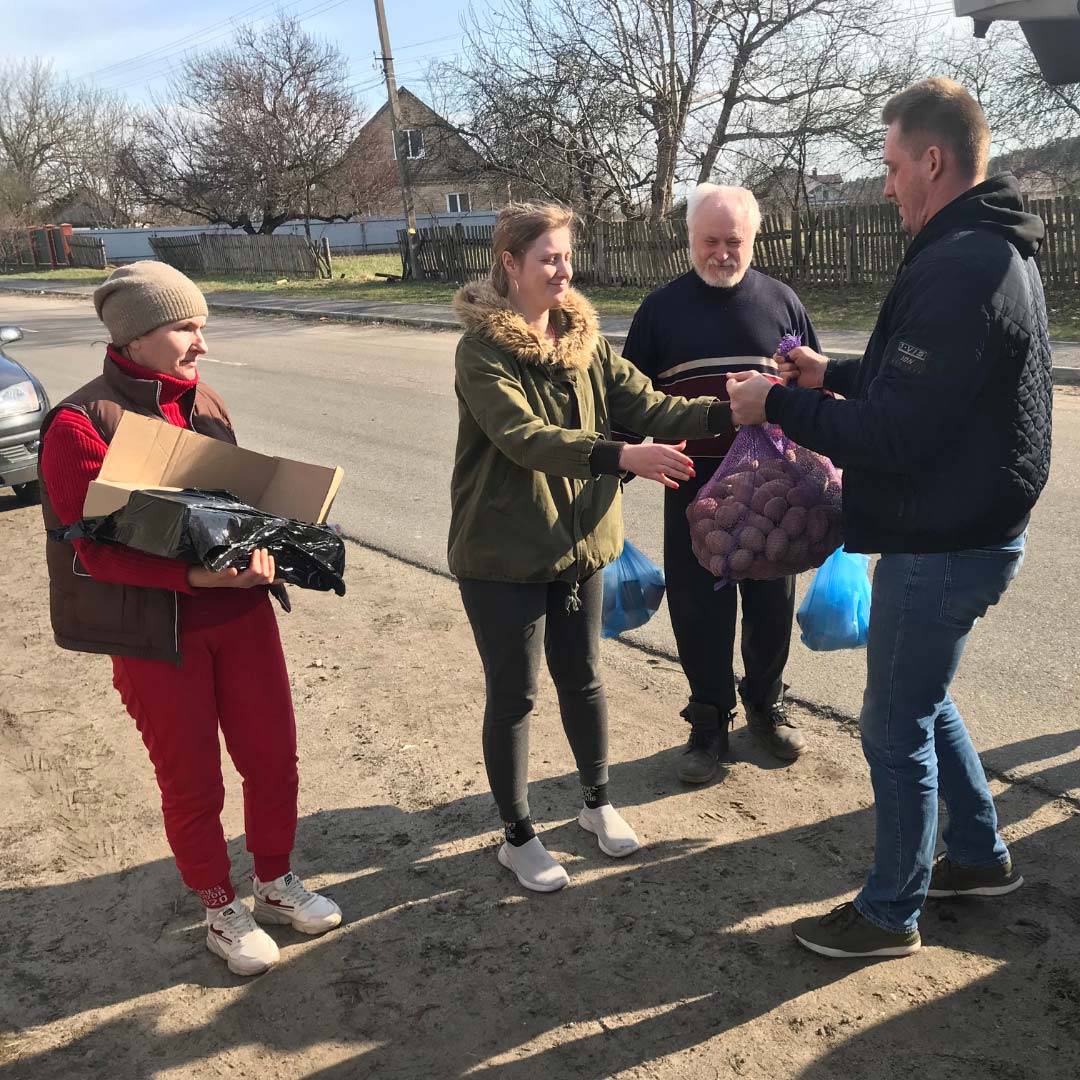 2. Providing medical supplies
The pressure on the health system in Ukraine is huge, compounded by many hospitals and health facilities being severely damaged. Patients with life-threatening injuries come from both the frontline or are civilians injured in attacks on homes and other buildings.ReliefAid is responding to urgent needs at hospitals in and around Kyiv, supplying much-needed medicines and materials to deal with acute injuries. These include anaesthetic drugs and wound dressings as well as medicines for patients with chronic illnesses, including diabetes and cardiovascular diseases.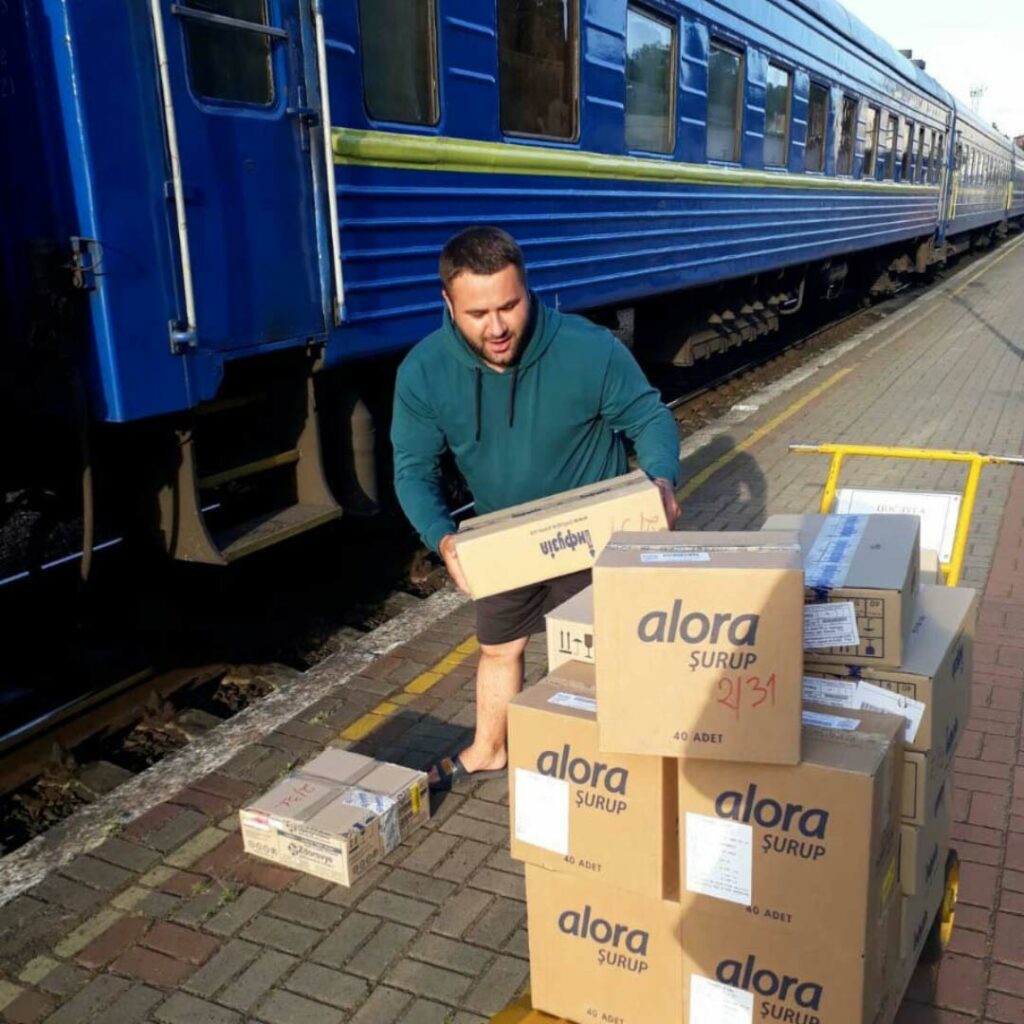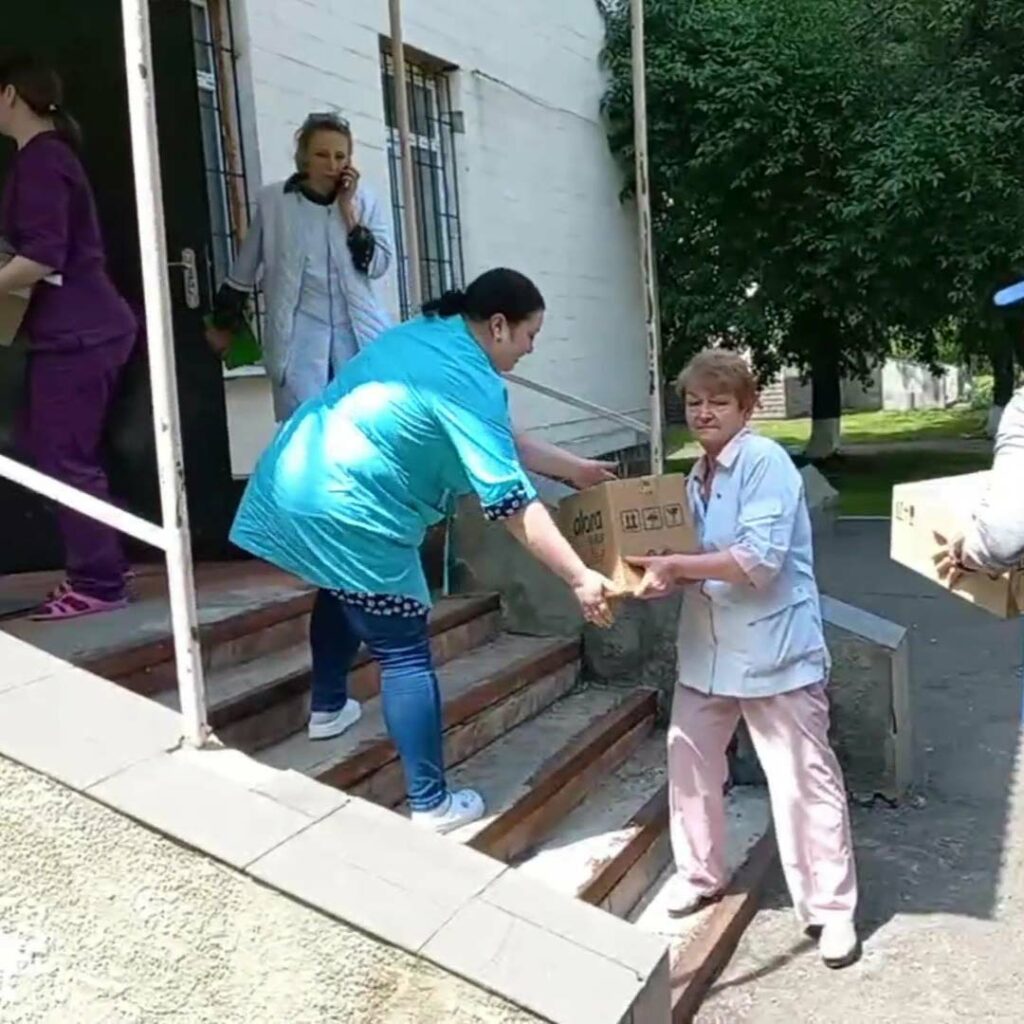 3. Delivering shelter items and hygiene kits
The scale of destruction to homes in Ukraine is heart-stopping. From apartment blocks in towns and cities to architecturally designed homes in leafy suburbs and simple homes in villages, nothing has been spared. Many families have lost their homes and are now housed in collective centres. These centres were formally schools, gymnasiums and other buildings not designed for communal living, with limited toilet facilities and little privacy. Others are camping out in homes that have sustained severe damage.
With the support of our partner ShelterBox we are delivering shelter items and hygiene kits. The shelter items include mattresses, thermal blankets, water containers and solar lamps with cell phone charging capability. Hygiene kits provide families with essential sanitary items, from toothpaste to toilet rolls, and detergent to laundry powder.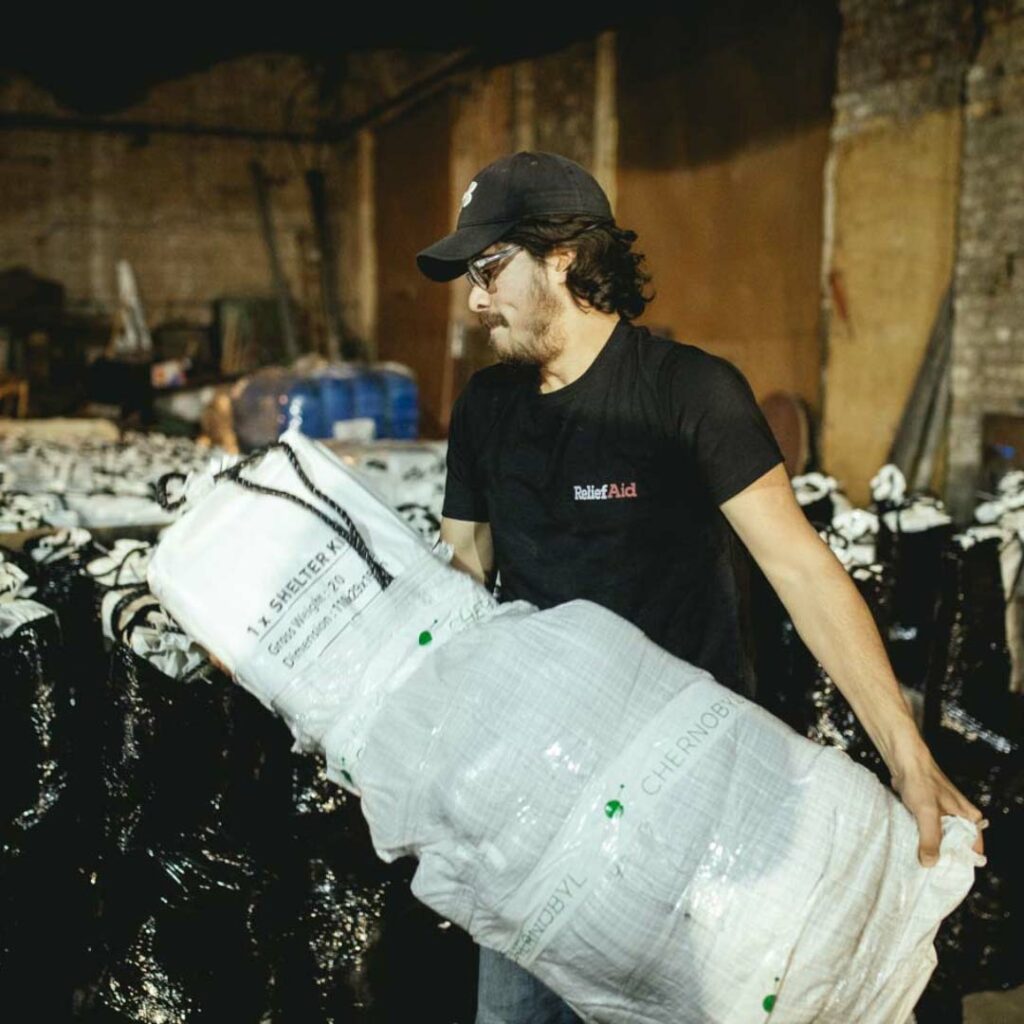 4. Delivering tools and materials for emergency repairs
Many homes in Ukraine are beyond repair and others will need significant building work to make them habitable again. As front lines move some families have been able to return home and see first-hand the damage. Missile attacks have destroyed many homes, and collateral damage and resulting fires have wreaked havoc on many more.
Whilst families wait to find out what support is available to them and for builders and building materials to become available, they camp out in their homes and clean up as they can. With the support of our partner ShelterBox we are delivering the tools and materials needed to help them make emergency repairs. The tarpaulins supplied cover damage to roofs, doors, and windows. Hammers, nails, and rope will hold them in place and make homes weatherproof.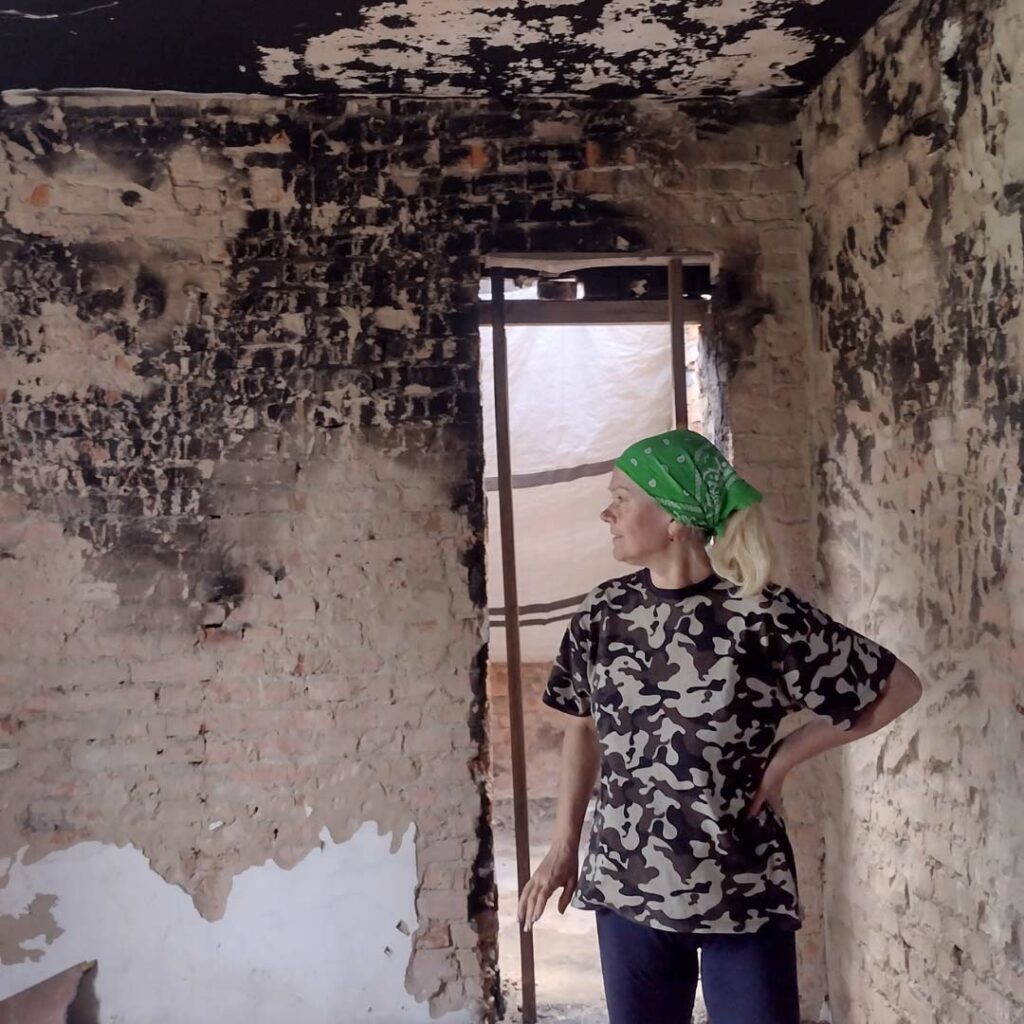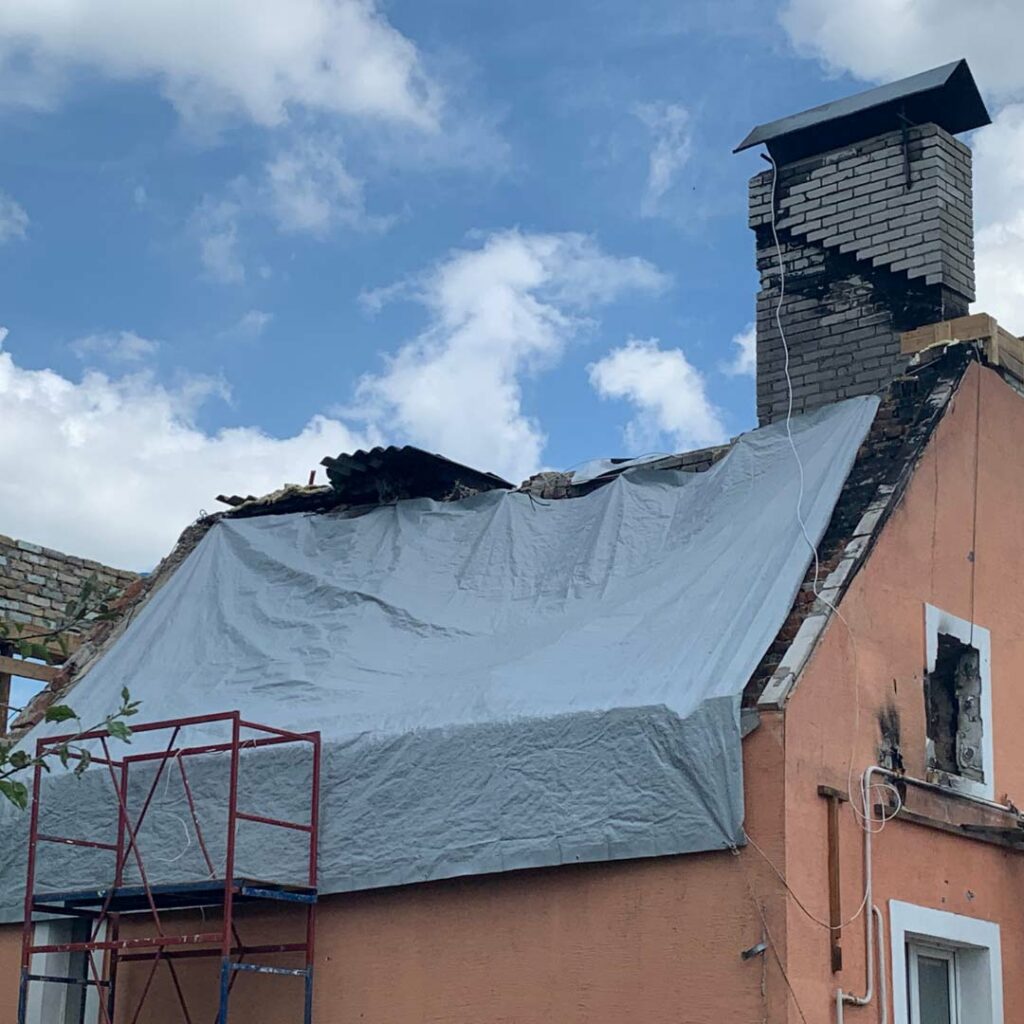 How do we operate?
We are working with volunteers and communities in Ukraine who are doing their utmost to support each other. Our strength is in building networks on the ground within local communities so aid can reach the people directly.
The situation in Ukraine is dire. Can you help us continue to get aid to those most in need?
Donate today to help us meet the immediate and urgent needs of people who have been left with nothing but fear and uncertainty.