Sam Charlton walked onto the grounds of St Mary's College and was greeted by smiles from 10-year old students, eager to try out a stack of brightly coloured hula hoops.
Although best-known for her sharp midfield and defence, Charlton was up for a hula hoop challenge.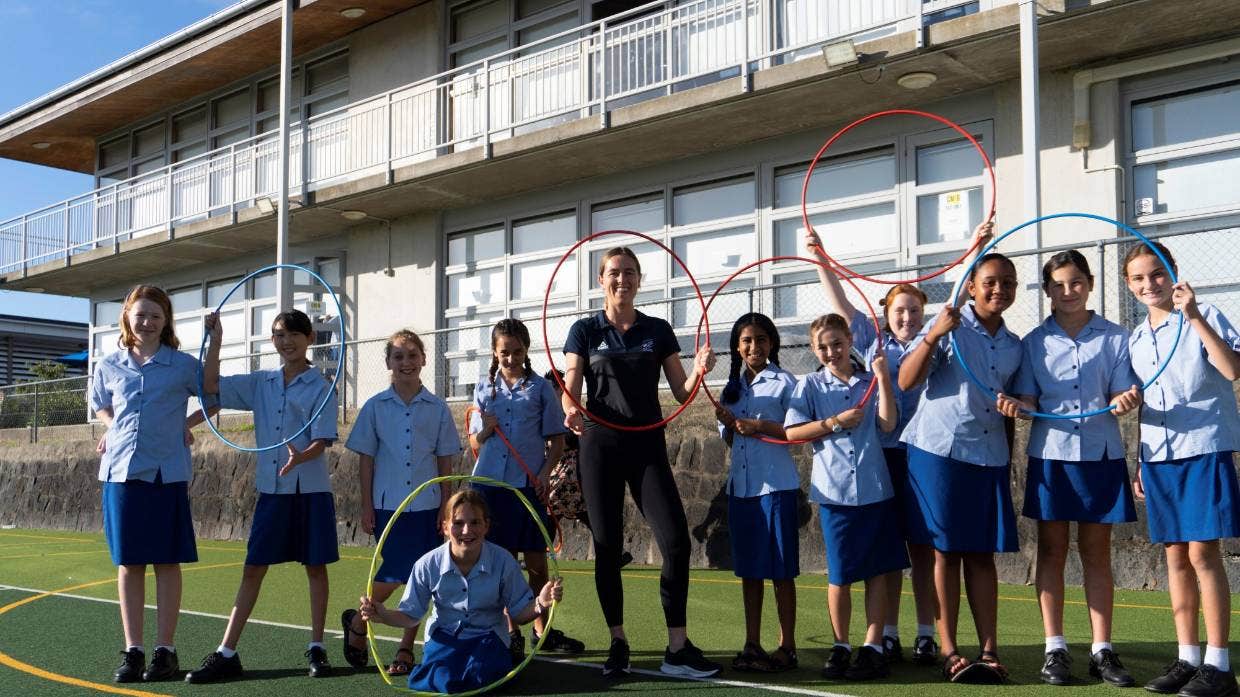 You can read all about it here …
If you would like to support our work please visit us at Donate Now.