Schools for Syria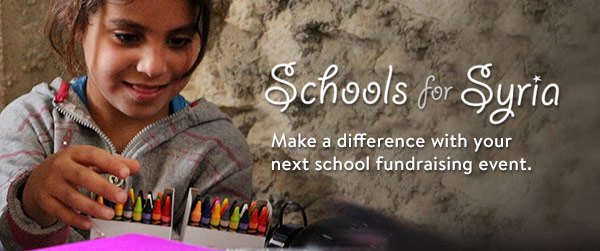 Kiwi humanitarian organisation ReliefAid needs your school's support. By supporting us, you'll help us to deliver life-saving emergency aid to families displaced from their homes in Syria.
It's simple and incredibly effective.
Mufti or dress up day?
Sports event of charity concert?
Another brilliant fund raising idea?
We'll make sure the money you raise helps children displaced from their homes in Syria and we'll send you photos of how your money is used so you can see the difference you make.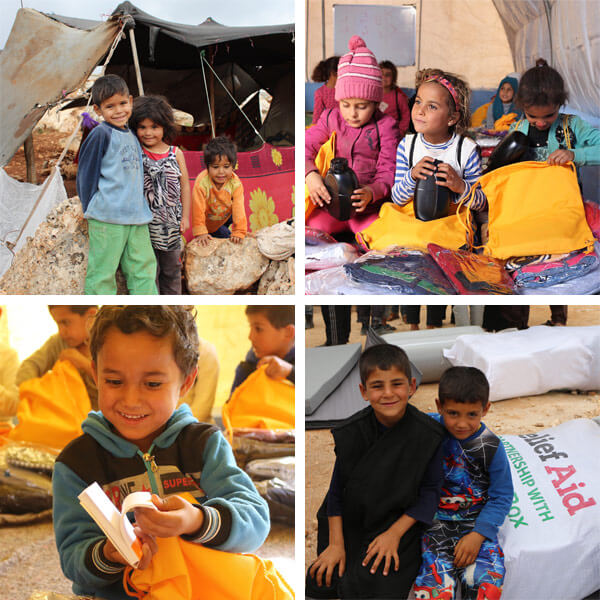 Who are ReliefAid?
We are the only NZ founded charity directly delivering emergency aid in conflict zones. We are an impartial humanitarian organization, currently helping families displaced from their homes by the civil war in Syria.
To date we have provided life-saving aid to over 200,000 men, women and children in crisis and clothing and school materials to 17,883 primary school students
How does ReliefAid help?
The families ReliefAid helps live in tented camps with no electricity, no running water and no protection from freezing winter and searing summer temperatures. We deliver life-saving materials to them including mattresses, blankets, clothing, solar lighting, water containers and cooking pots.
Schools, where they exist, are started in a tent or old building. We help these schools by delivering basic school materials including: crayons, paper, pencils, blackboards & chalk.
How can your school help?
By nominating ReliefAid as your fundraising cause, your school ensures that life-saving aid so desperately needed, reaches families displaced by the brutal conflict in Syria.
How does your school benefit?
We feel strongly that your school's participation can make a difference to those less fortunate than ourselves. Our Schools for Syria initiative raises awareness of global issues such as the ongoing crisis in Syria, and provides students with an opportunity to contribute towards creating change within the global community.

Want to know more?
Email Bernadette on [email protected] and tell us you want to nominate ReliefAid for your fundraising cause.
We will send you a Schools for Syria information pack and teaching resource. We're also on hand to answer any additional questions you may have.
Like you, we know that Kiwi students can make a difference in the world around them. Please help us to support families in crisis, giving them hope for the future.
Thank you.