Imagine wrapping a rock up in sponges to make a soccer ball? For the children in displacement camps in Syria they don't have to imagine, that's what they do.
Former St Mary's College principal Bernadette Stockman came across this unorthodox sporting equipment during her research into how she could use her education skills to help children in these camps.
To read more visit Principals Today …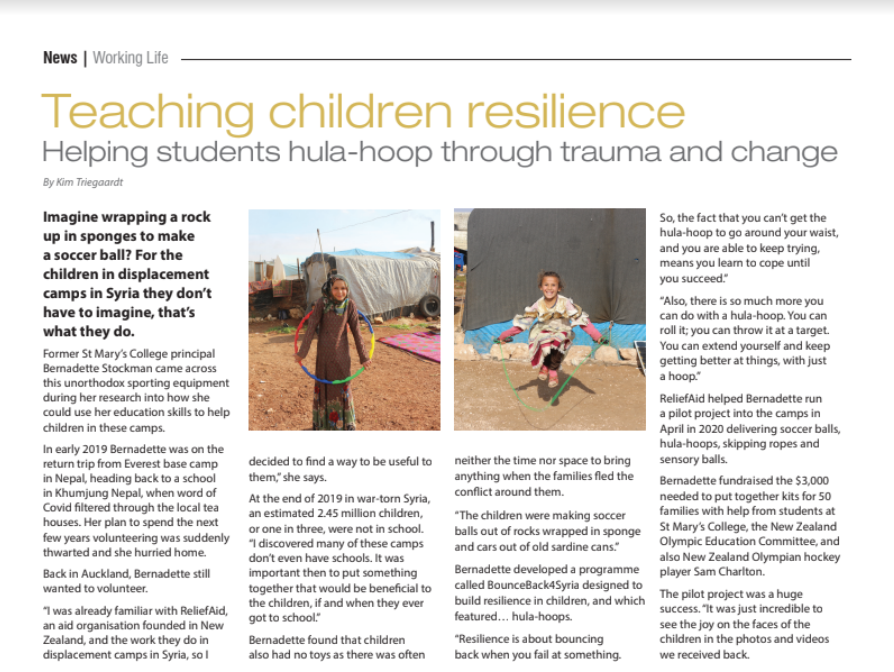 If you would like to support our work please visit us at Donate Now.