It's the contradictions that have been getting to Mike Seawright.
Walking the streets of Lviv the other morning, the New Zealander stopped to listen to church bells calling worshippers to Sunday Mass; within minutes the peaceful sound was drowned out by the noise of air sirens.
A few days later he ate lunch at a little Italian restaurant in the city while 550 kilometres away the people of Bucha died.
"There were bodies lying on the ground."
Seawright is speaking from Lviv before he sets out for Kyiv, overseeing truckloads of medical and food supplies for the people trapped in war hotspots. On Sunday he'll be making the dangerous journey to Bucha, a place he describes as hell on earth.
About a month ago the founder of ReliefAid was en route to oversee the charity's work in the Middle East, but when Russia invaded Ukraine he immediately diverted his trip to set up another humanitarian operation.
Since his arrival, ReliefAid has delivered more than six tonnes of food to places that have already seen the worst of the war and remain under systematic attack. Ukrainian volunteers have risked their lives to deliver meat, vegetables, milk and dried goods to Bucha, Hostomel and Irpin, and medical supplies to hospitals in and around ​​​​​​Kyiv.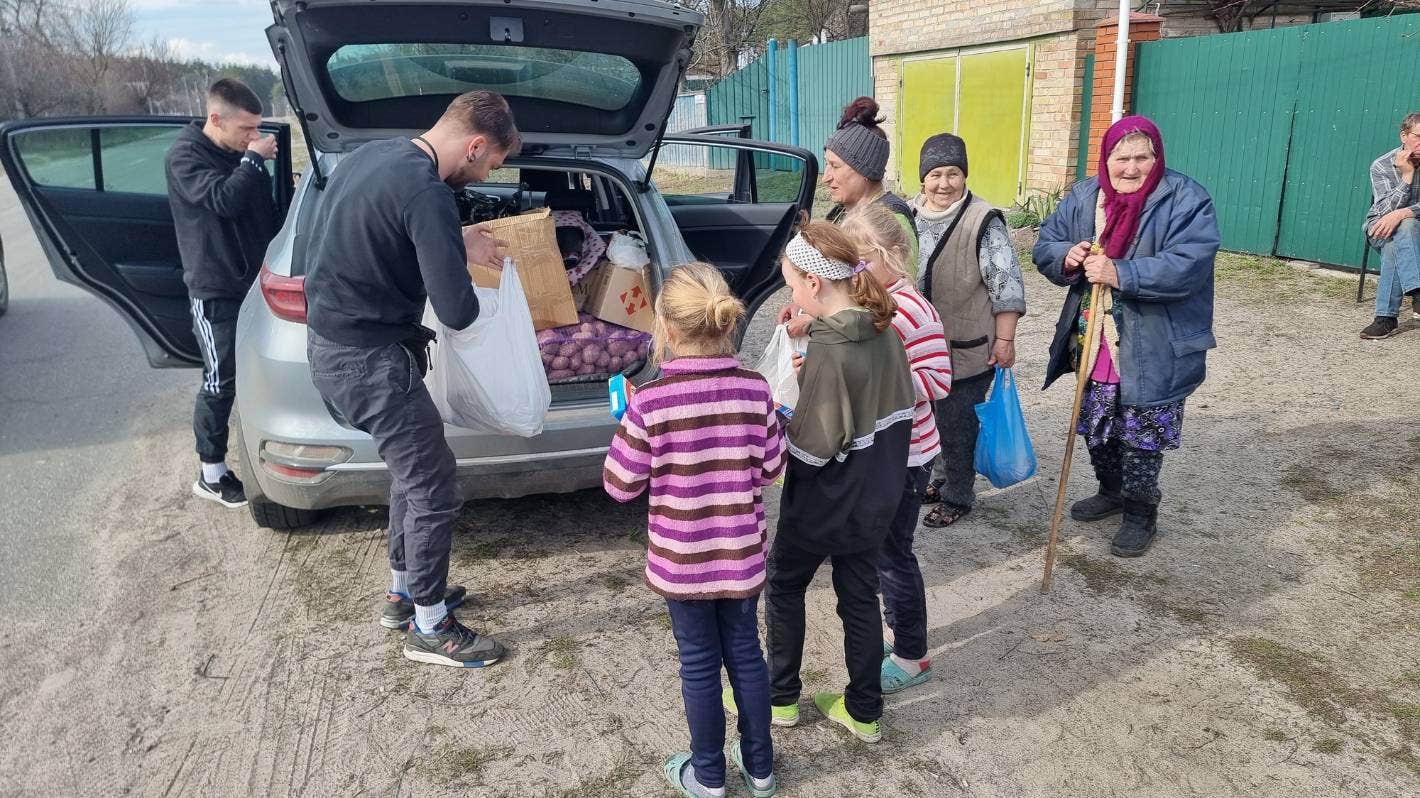 Read the rest of the article at Stuff.
If you would like to support our work, please donate to our Ukraine Appeal.