ReliefAid has distributed supplies in Syria for five years, through sieges, mass starvation and chemical attacks.
Its mission now is to get essentials to Syrians fleeing the fighting in Idlib province.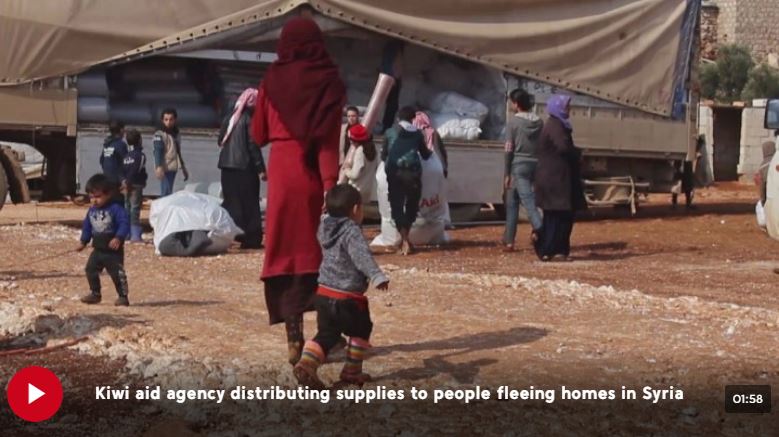 TVNZ 1 News Reporter Cushla Norman full interview can be watched here
TVNZ 1: Kiwi aid agency distributing supplies to people fleeing homes in Syria
If you would like to support our work please visit us at Donate Now.