ReliefAid Founder Mike Seawright talks to Glenn McConnell from The Sunday Star-Times.
Mike was spending time with his family and had a sweet job with good pay. What made him go from living in Grey Lynn's leafy suburb to helping families in war zones?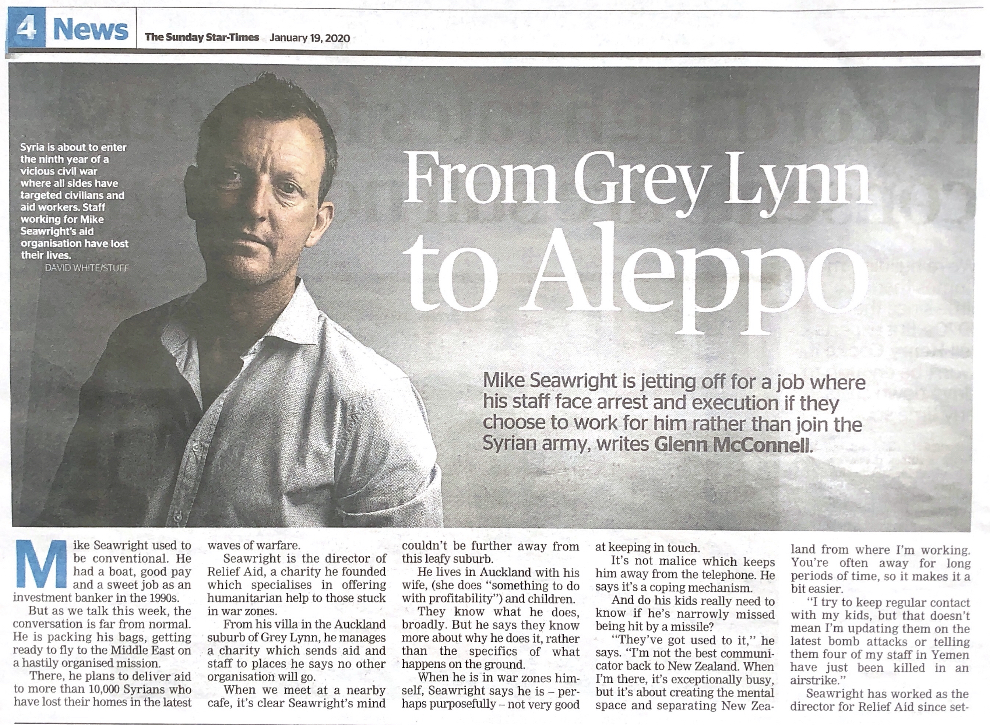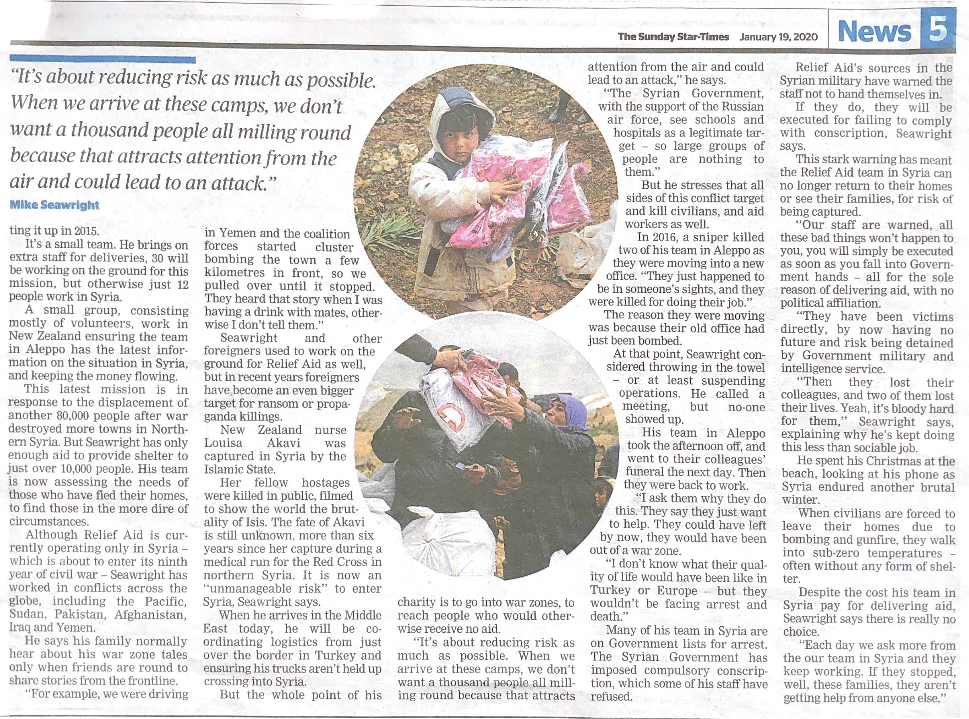 Read more about it online.
If you would like to support our work please visit us at Donate Now.